A partnership is born
Almost four and a half years ago a little story, The Littlest Star was born. Sitting at my desk, mind focused on the first ever Teatime Special at Teddington Baptist Church, the words flowed on that Monday afternoon.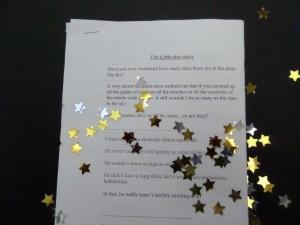 Version I
Six days later, the story was produced as a little booklet, with clip art to illustrate it. Parents and children heard the story, and each took home a copy of that 'home-made' story book.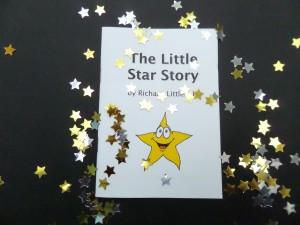 Version II
Already other plans were afoot. A plea to publish the story in time for Christmas in aid of Shooting Star Chase children's hospices had brought out all kinds of kindness, generosity and creativity. 29 days after writing it, gorgeously illustrated by James Fox-Robinson, Littlest Star version III was born.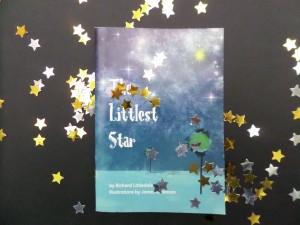 Version III
The little book has raised hundreds of pounds, visited book fairs in 3 countries, featured on regional and national BBC radio and found its way into the affections of many.
It turns out, though, that the story…of the story is not quite over. In partnership with Lion Children's, and illustrated by Dubravka Kolanovic, Littlest Star will be on sale throughout the UK in time for Christmas this year. Lion are long established in children's publishing worldwide, and I am honoured to be working with them. Hopefully, this will be the first of many shared projects.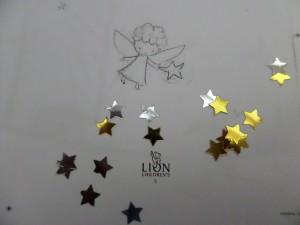 Pencil sketch for the first page
Sometimes it can be a real puzzle to know what to put on the dedication page for a book – even a tiny one. On this occasion it was no problem at all. As long as Shooting Star Chase go on cherishing the lives of children and teenagers when every precious second counts, they deserve all the credit they can get.
To the staff and volunteers
At Shooting Star Chase
Bringing sparkle to little lives
When it matters most