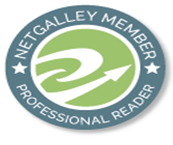 When Ella Watson, a woman of wealth and status, is brutally stabbed to death in broad daylight it sends a shockwave through the Lake District community. Later that day, Keira Bradley meets the same fate. But whereas Ella's murder is a tragedy, Keira's death on the notorious Beacon Estate is just another statistic in a dangerous place.
DI Kelly Porter has the unenviable job of running simultaneous investigations. Her efforts aren't helped by a boss driven by protecting his reputation and a housing estate where fear rules and no one dare speak out. Kelly knows the answers can only be found by winning the trust of the residents at Beacon Estate. A task so hard it may be impossible.
Kelly puts everything she has into finding justice for both victims. The only thing she hadn't anticipated was a traitor in the ranks. When the evidence points to someone in her team, Kelly has to put feelings aside and work the case - no matter where it leads. By the time it is over, nothing in her world will ever be the same...
***
[Ella Watson filled the drum of the washing machine to bursting]
***
(@canelo_co, 5 March 2020, 368 pages, ebook, #ARC from @canelo_co via # NetGalley and voluntarily reviewed)
***
***
I've read a few DI Kelly Porter books now and have tended to be impressed. Little Doubt was no different. This book starts off in intense, dramatic fashion with a loving wife and mother fatally stabbed in a random attack. Kelly is investigating the senseless tragedy when someone else is murdered. Both attacks seems different Kelly and her team gradually pieces the clues together and realise the two murders are connected. The book is very relevant to modern times as the news is filled more and more with such seemingly random crimes. I really enjoyed the way the estate where the victims live decides to take a stand against the gangs terrorising them. Let's give a round of applause to bad ass mother's everywhere.