Characters latest craze are the "Little Live Pets. A collection of brightly coloured butterflies and birds designed for ages 5 and over.

Jordanna has been sent over a butterfly from the collection. Although Ryan was feeling a little left out so he joined in with the fun too.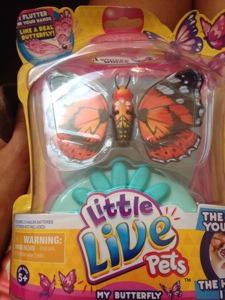 The pack contains the butterfly, the feeding base and a window sucker.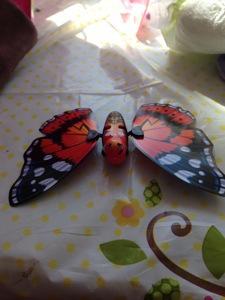 The butterfly itself does seem a little delicate and something that would need to be handled lightly.
It requires 2xAA batteries which aren't included. These power the charging/feeding base and give the butterfly enough charge to be played with for a while without the base.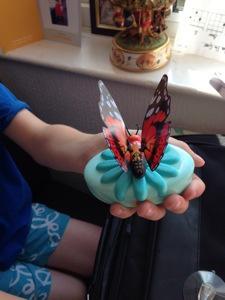 The butterfly does not fly as such but flaps it's wings and jitters about both on the base, window sucker and on the hand.
It's behavior changes depending on the attention it gets. It can be lonely, content, happy and joyful and different wing flutters will reflect this.
This of course is all explained in the easy instructions.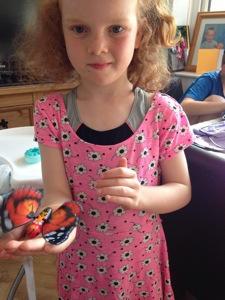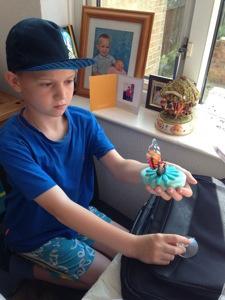 The window suction cup is for displaying the butterfly. It simply sticks onto a window and holds the butterfly in position like this.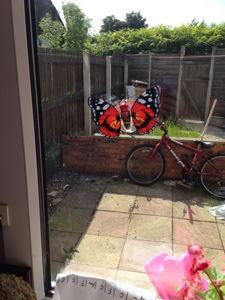 Both Ryan and Jordanna are having fun playing with it and getting used to their new pet. There have even been a few fights over it unfortunately.
To show the butterfly in action, Ryan kindly agreed to record it in a short video here on YOU TUBE.
The butterfly we have is called Wicked Wings. There are 6 in total to collect. Also available is a butterfly house to keep the butterflies in.
The Live pets also come as birds and bird houses.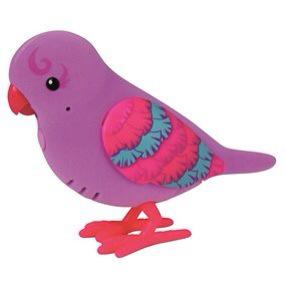 They cost £9.99 each from Character Online.