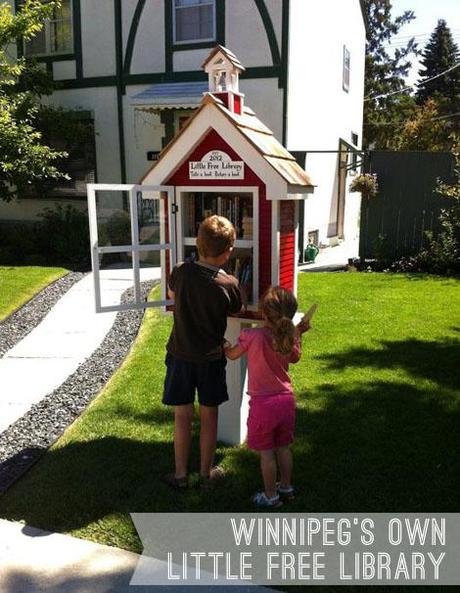 Another in the series of Little Free Libraries (take a book, leave a book) across the globe. Isn't this one gorgeous? Love the Tudor-esque house and the little red schoolhouse style. It's just adorable.
You can see the Facebook page for Winnipeg's story here. And here for more about the movement.
Maybe your community could use a "Little Free" of its own.