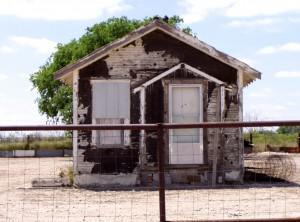 Last month, we discussed the toll unexpected home repairs can take on your household budget and looked at preventative maintenance for the kitchen, laundry zone, and roof. Today we'll list some interior and exterior checkpoints to keep emergency repairs from becoming a major interruptions in your writing time!
If your home has a garage, oil the hinges and track wheels periodically to prevent sticking, which can make the garage door opener bind or struggle to move the door.
Change the furnace filter. Fresh out of college and newly settled in my first place, I assumed that because the rather expensive HOA handled all the outdoor building maintenance, I wouldn't have to worry about a thing. That's why, when my future-hubby happened to check my furnace filter, it had a hole burned into it! As a common fire catalyst in homes, changing the furnace filter is essential household maintenance – and I didn't even know it was there.
Check A/C lines between the house and the air conditioning unit. If you detect the line frosting up, the unit is losing Freon and is leaking somewhere in the system. If you're like me and the idea of figuring out your HVAC systems causes you to break out in a cold sweat, just schedule appointments for semi-annual furnace and A/C inspections.
Smell the fuse box. Fuses may produce an odor when they are nearing the point of failure. If you notice a fishy scent, or the smell of something burning, that is not normal. Turn off the power and call an electrician! You may also want to check the fuse box after bad storms, as surges from lightning can damage the fuse box over time which is another common cause of house fires.
Check the basement for cracks or leaks. My husband and I, along with our two cats, piled into our cramped little storm cellar during a tornado warning earlier this year. The tiny emergency lights in there aren't much, but they were enough to expose a tiny weeping crack in the cement. These cracks will tend to get worse over time, but you can purchase injection kits of epoxy or polyurethane foam material to patch it yourself or hire a contractor to repair it for you.
Don't forget the exterior. Look for gaps, waves or swelling in exterior siding, which can indicate moisture behind it. Gaps larger than an eighth of an inch should be caulked. Also check periodically for mold and signs of pest damage. If your home has brick on the exterior, be aware that bricks can lose mortar over time. Use mortar mix to fill in the gaps, but be careful not to fill weep holes, which allow accumulated moisture out of the house. If water gets trapped behind the brick, it can cause damage to the wood frame.
Keep gutters and downspouts clean. Drainage backups lead to mold, so check the gutters at least once a year, or more frequently if trees and foliage around your home warrant it. Directional downspout pans or directional extension hosing route water away from the house.
Most of us probably prefer constructing sentences to building construction, which is exactly why establishing a rotation of small check points and basic maintenance is so important. Does dealing with fire or water damage sound like a major nightmare? Now imagine handling it while on deadline!