The nights are cold and I do get slightly concerned about the little mans temperature. I want him to be warm and cosy but obviously don't want to pile him high in blankets for fear of overheating. I'm not actually a fan of blankets for babies, particularly wiggly babies like the little man. I'm always worried about SIDS and the fact they'll creep up over his face during the night. For us, Grobags are the perfect invention.
We've actually used Grobags in some shape or form since the little man was about 2 months old. If I'd known about them earlier I'd have likely used them from birth rather than struggling on with layers of blankets.
We were recently sent the Little Chief grobag* suitable for size 6-18 months. It's a slightly different style to the grobags we've used previously.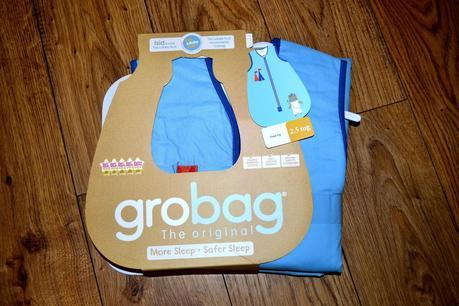 T

he grobag is pale blue in color and trimmer with royal blue. It has a rather cute applique and embroidery design of a little Indian chief on the front. It's the perfect design for a little boy.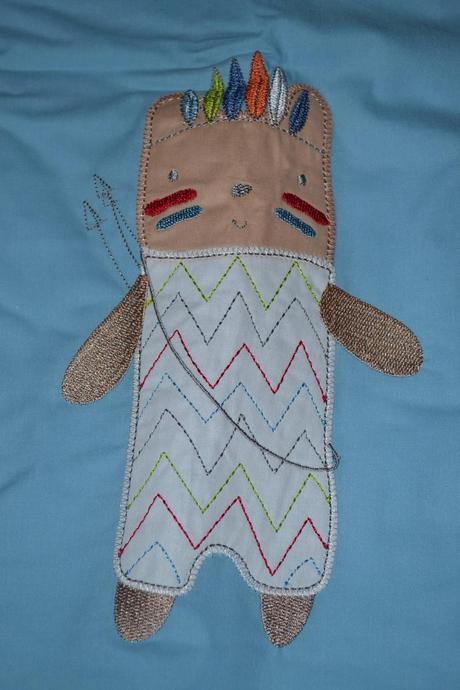 The material is 100% jersey cotton which is filled with quick dry polyester. The grobag feels soft, cosy and great quality. Having used other baby sleep bags I always come back to grobags as I find the quality is so much better, especially after washing.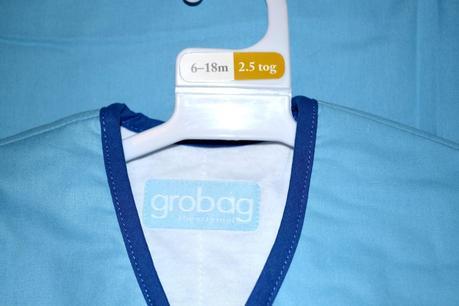 The design of the Little Chief groba is slightly different to any of the other grobags we've used before, as the zip is down the center on this one and has shoulders which you put on rather than fasten up.  Prior to this we've only ever used side fastening bags with the press stud fastening shoulders. 
There's lots of information on the back of the packaging, which explains the importance of using a sleeping bag and the gro company's recommendations for putting a baby to bed.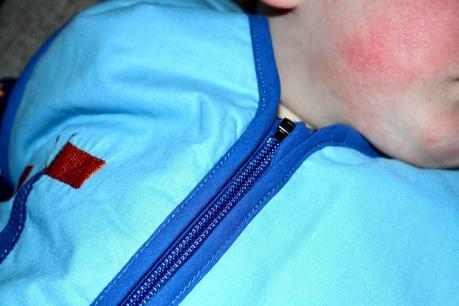 A welcome addition to the grobag is 

a thermometer that can be left in the nursery and a chart of temperatures giving advice on the tog of grobag that should be used and clothing required underneath.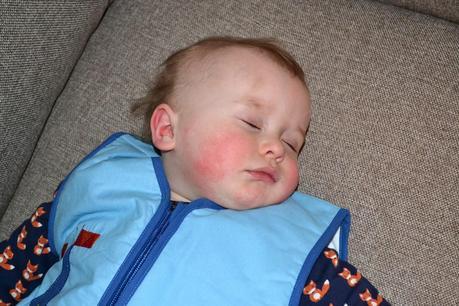 We've had no issues with the grobag but I do prefer the side fastening design with the poppers on the shoulders but I think that's just personal preference.
The grobag is machine washable (40 degrees) and can be tumble dried on a low heat. I find the best way to keep the shape of the bag is to hang to dry on the washing line or over a clothes rail. 
The grobag costs £32.99 which I'm aware isn't cheap but I do think they're worth the money. Grobags are safe, comfortable and especially reassuring for parents. Each grobag is British Standard approved and are the only sleeping bag recommended by the Lullaby Trust. I wouldn't use anything else with the little man now.