Sometimes I go to bookstores and I go to the kids section and just walk around looking for the books I read a young Alexis.  It makes me smile and it brings back so many memories.  I think I look to make sure those books are still on shelves and make sure kids still get to read them.  The covers have changed so...  So here is my short and sweet list: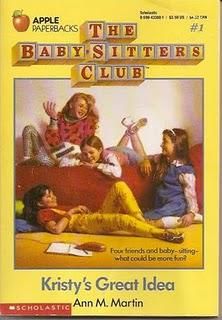 1.  The Babysitter's Club by Ann M. Martin
This was my all-time favorite series.  I almost bought a couple the other (true story).  In this series a couple of middle school girls start a club where they essentially start a babysitting business.  The series centers around their babysitting endeavors and the everyday issues that young girls go through.
Looking back:I didn't think about it at the time, but I think middle school is too early to babysit. Right?
At the beginning of each chapter there are journal entries.  I used to get really excited because towards the back of the book, at least one journal entry would be in cursive and I could read it.  I thought I was something special :)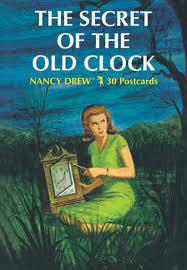 2.  The Nancy Drew Series by Carolyn Keen
I started reading this series because my mom recommended it to me.  So you already know that this is a pretty old series, but it is still really good.  There aren't any strange views of women or anything like that and the series was revisited in the 80s to get rid of racial stereotypes.  Nancy Drew is a girl detective who stopped at nothing to find the truth.  She often found herself in dangerous situations and enlisted the help of her friends Bess Marvin and George Fayne. I loved how smart she was.
Looking Back:This was probably my first introduction to a strong intelligent adventurous woman.  Whoohoo!  I also read Nancy Drew Files.
I think it pays to research this series because it was first introduced in the 30s (like really?) but it doesn't read like that.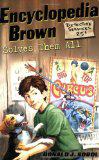 3.  Encyclopedia Brown Series by Donald Sobol
What can I say?  I liked mysteries a lot.  I also realize that I liked reading about smart people.  Maybe this is where my drive has come from.  Anyways, this series does not have to be read in order.  Each story stands on its own.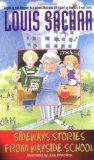 4.  Wayside Stories by Louis Sachar
I have mentioned this series before, but this series is soo funny and fun.  My brother (who is 22) keeps it on his nightstand.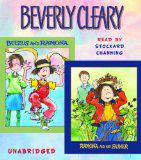 5.  Ramona Series by Beverly Cleary
Another recommendation by my mom.  I think this is going to be made into a movie but I'm always late on that type of stuff so I don't know.  Romona Quimby  reminds me of Dennis the Menace.  She has good intentions but things tend to go wrong.  It is funny series and addresses themes that concern many kids such as having a little sister that gets all the attention.


So I've taken a trip down memory lane...  What about you?  Which books do you miss but have grown out of?  Did anyone read any of the above when they were younger?  What did you think? Share, share, and share some more. I am dying to know :)