Actress, Mo'Nique was on the Yolanda Adams Morning Show last week, where the comedian/actress opened up about being grateful for Yolanda not being judgmental of her lifestyle, and how people like the singer/radio host  are few and far in between.
"I'm grateful for people like you, because you come far, few and in between," Mo'Nique told Yolanda. "You're not the norm, so when I run into those spirits, I keep them close and I'm close to them."
Yolanda, who has known  Mo'nique  for over two decades, revealed that nobody can tell her nothing about Mo'Nique because she know's her heart.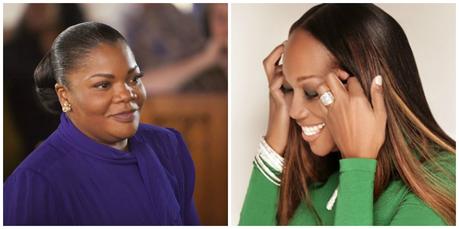 "I know the woman who will pull somebody to the side and give them $10,000 just because the Lord told her to do it," the gospel singer and radio host said. "You can't tell me nothing about this woman, because I know her heart. …
"People make premature judgments, especially in the entertainment industry," Adams said during the show. "They make premature judgments on what we wear, what we look like, what we do at that particular time."