Singer and songwriter Lisbeth Scott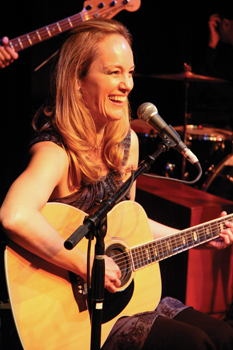 will be performing next month in New York City for those of you in the area. Scott, who has worked with True Blood composer Nathan Barr on many projects including Take Me Home which appeared on one of the True Blood soundtracks as well as the show, will be at the National Underground April 22nd.
The show will start at 9pm at the National Underground Upstairs with no cover charge and our source has confirmed that Lisbeth will be performing Take Me Home, which she co-wrote with Nathan.
The National Underground
159 East Houston Street
New York, NY 10002
212-475-0611
To learn more about Lisbeth and more upcoming appearences, you can visit her website here.
True Blood Fan Source would like to thank Adrienne Foon for the heads up about this performance! To alert us about more upcoming events, articles etc… related to True Blood, email us!
Image Credit: Tom Zeleny