Giuseppe Graziano released his liquid domains report for Q2 2019. The report focuses on the 614,928 .com domains we call "liquid". The objective of the report is to present key statistics and generate a debate amongst the industry stakeholders about the fair value of such domains. We hope you enjoy it and we encourage your feedback and participation for the next reports.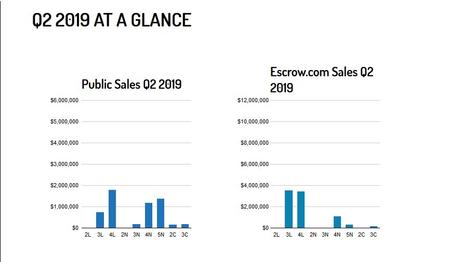 We can see that 4L.com sales generated the most volume
in public sales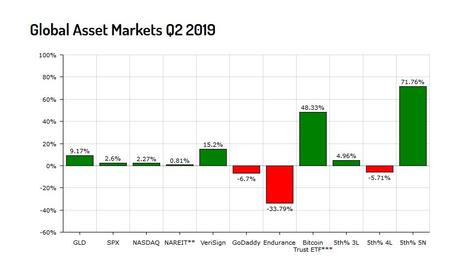 GoDaddy was down for the quarter vs Verisign producing a solid gain in price
Escrow.com saw $3.5 million in 3L.com sales vs $3.475 in 4L.com sales.