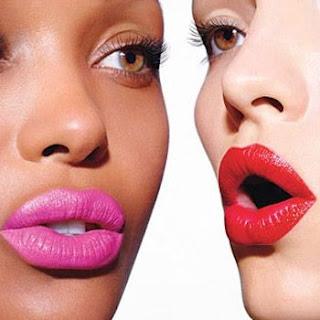 Lipsticks most iconic colours are reinvented in this spring/ summer because 2012 is the year of reinventing colours & this year gives a chance to give the ladies countless way to wear all the dramatic colours. All the colours of the lipstick are now dominated by the color that gives an inspiration to every lady to pop the art of expressions & experiment with the dramatized world.
Stunning Metallic Red
In case you thing you cant be daring & you need to go for a color that suits you without a doubt then a more subtle yet dramatic lipstick color for the season would be the stunning metallic red that takes a small deeper shade of red & enhances your lip shape like no other color does.
Dark Chocolate Colour
The lipstick color for the spring/summer 2012 doesnt must be restricted to red & shades of red. All the ladies who feel not so confident about red, I am sure they can pull of yet another iconic lipstick color of the spring 2012 that will be dark chocolate color. With the bronzed eyes & wonderfully sun-kissed cheeks the darker shade of brown deep in to dark chocolate color will give your lips a chance to be prominent.
Coral Lipstick Colour
The summer seasons opts for all the colours that are vintage inspired this will include the lipstick color that are from the relatives of corals. The most brilliant way to wear this coral lipstick color in the work of the summer 2012 would be with absolutely nude eyes & lovely peach cheeks.
Red Velvet Lipstick Color
Summer 2012 is the season of experiments so ladies let start with experimenting the lipstick colours for spring/summer 2012. Make sure you make it happen for you with the blushed lids, cheeks & then the blushed lips dont overdo the blush or you would finish up with the whole face being red & pink. Red velvet is yet another choice of the lipsticks for summer 2012. The whole red love taken over by the summer & spring season in 2012 doesnt let go of the red gloss & the red shiny lips with eye lashes enhanced with the mascara & the eyes left undone.
Fuchsia Pink
In case you dont need to go for a red then except the coral lipstick color there is more color called the fuchsia pink that has to be matte & nicely applied with nude eyes & cheeks.