With another birthday on the horizon, it has occurred to me that my membership into the cougar club is rapidly approaching. For those that don't know, a cougar is basically an older woman dating/hooking up/marrying a much younger man.
With this thought looming on my mind days before the anniversary of my birth, I have decided to highlight those women who have successfully cougared young, virile lads.
Sandra Bullock and Ryan Gosling – 16-year difference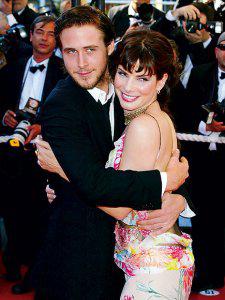 Photo Courtesy: people.com
In 2002, a little more than practical magic happened when these two walked on set…get it? America's Sweetheart and the perfect man starred in "Murder By Numbers."
Obviously, Bullock and Gosling met while filming and soon after "Murder By Numbers" was wrapped the pair went public. This beautiful couple continued rendezvousing from 2001 until 2002.
From getting to know Ryan Gosling so well these past few years, you can tell he has an old soul. He also looks to be well versed at taming cougars! Maybe he took a class or something.
While it is said that distance broke these two up, here are my parting words to this duo: friends with benefits? Hey! Just a suggestion.
Demi Moore and Ashton Kutcher – 15-year difference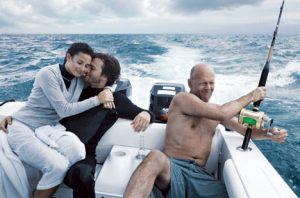 Photo Courtesy: popcrunch.com
I think Demi pissed trillions of teenyboppers off when she took Kelso off the market…who can blame her? Even with the 15-year difference, they seem to be like two peas that live in a very expensive pod.
Meeting at a dinner in NYC and talking all night long, they began dating in May 2003. After two years of courting each other, the couple sealed the deal in a Kabbalah ceremony September 24, 2005.
Alas, even amid rumors of infidelity, these two put up a united front and are totally open about the fact that they have to work on their marriage. One of Ashton's secret romance skills…Post-Its. Interviewed by Piers Morgan, "The type of romantic is, you go to our house, I have Post-It notes placed in various locations, all with messages of encouragement or love or just thought. Some have been there, I don't know, seven years," Demi revealed. "Post-It notes are much cheaper than diamonds," Kutcher added.
Kudos Demi, you give us hope that we can find a former male model that we can call all our own!
The Cougar to end all Cougars: Cher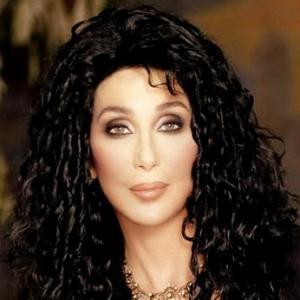 Photo Courtesy: armenianweekly.com
You had to see his one coming. Cher has dated some beautiful young men in her time. Let get started:
Tom Cruise – 16-year difference. Yep, these two hooked up and God knows what else they did. Back in the 80s, Tom dated Cher…no big deal, right? In an interview with Good Morning America in 2008, Cher revealed that Tom wasn't a Scientologist yet. The "Believe" diva described Cruise as "just the most adorable man you can imagine." Cher, I would follow you into the pits of hell, but I don't know about that one.
Val Kilmer – 14-year difference. In keeping with our "Top Gun" theme, Cher also melted Val "Iceman" Kilmer 's heart as well. In 1983, Kilmer was Cher's date to the Oscars. Man, the 80s were good to Cher. Sadly, this star couple split up. I wasn't the only one upset about this; Cher's son was blue about it too. "I really liked him. He gave me a real Indian scalp that's like 100-years-old," said Elijah. I'd be pissed too, dude.
And the winner is…Rob Camilletti – 18-year difference. This is the stuff of great romance. According to a 2000 Salon.com article, "On her 40th birthday, she met and conquered swarthy 22 year-old commoner and Queens 'bagel boy,' Rob Camilletti. Some say that was perhaps the closest Cher ever came to True Love." Along with making a cameo in his gfs video for "I Found Someone," these two lived in sin for three years. Cher – there is no time like the present…dig your claws into another young gentleman and never. let. go.