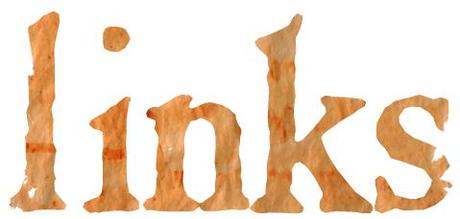 The linkword system is language learning technique that uses association to link words in your native language to help you remember words in the language you are learning.
I discovered this technique when I realized the French for 'I'm fed up' sounds very similar to 'Johnny Marr' – the name of a well-known guitarist in Britain.
A French learner of English might say, "oui, Arlette" to help him remember 'we are late'.
The key is to associate the native language word with the meaning of the word in the target language – oui Arlette on its own is not enough, one would need to conjure up an image of Arlette frantically looking at her watch as she realises just how late she is.
The more vivid or even ridiculous the association is, the more likely it will be to remember the word.Can you really learn a language with the linkword system?
No, for there's a lot more to learning a language than having a big vocabulary. That said, it's a great way to kick-start your language learning, especially if you need to learn quickly.
In the early stages, you need words more than you need correct sentence structure, and this is where traditional language learning methods have failed.
If you want to borrow someone's pen, it's better to know the word for 'pen' in your target language than trying find a polite way of asking the question.Drawbacks of the linkword sysem.
While the linkword language learning system can help you to acquire a large vocabulary in a very short time, the disadvantages are numerous:Pronunication.
If a Frenchman said to you 'oui Arlette' making no effort to change his usual French accent, you probably wouldn't be able to know that he was trying to say 'we are late' in English.
Learners must learn to seperate their mnemonic association – the linkword – from the way it really sounds in the target language.
Range. One method I've seen that uses the linkword method to teach basic vocabulary omits several very common words that even low-level beginners should know.
Why is this?
Probably because the course writer wasn't able to come up with a credible association for those words.
And I'm talking about French here, not a language with few similarities to English, like Chinese or Malaysian.Relevance. One website gives an example of the linkword technique for the verb 'to tease'.
If I were a business traveler needing to get by in Chinese, then 'to tease' would not be at the top of my list of must-know vocabulary.Idiom. all languages have idioms, and these are very difficult to teach as they need a relevent context for a learner to understand.Compatibility.
My example of 'Johnny Marr' (j'en ai marre) for 'I'm fed up' in French will probably have no effect if you've never heard of Johnny Marr (he played with Morrissey in The Smiths, if you're interested). Books that tell you the linkwords sometimes suggest things that you just can't relate to, or are somewhat obscure.
Overall, the linkword system is a beneficial addition to any language learner's resources, and will boost your memorizing skills not only for languages but in other areas of your life.
Author: Jon Lewis
Article Source: EzineArticles.com
© 2011, ©Active Consultants 2011. All rights reserved. Copying in part or in entirety only permitted by written consent
Republished by Blog Post Promoter