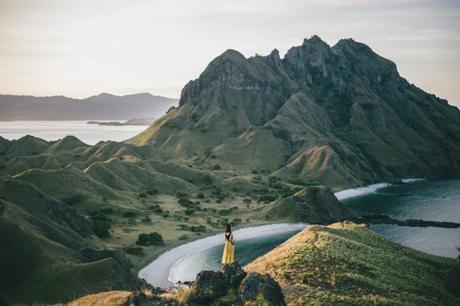 Good morning, fabulous people! Here's a link roundup to read while you stay comfy and warm (what the heck happened to our fabulous, springy weather?!):
"I found myself swept along by her willingness to be difficult, which did not manifest itself as rudeness or a sense of entitlement but as a perfect, inviolable comfort in pursuing exactly what she wanted. She was going to get the right table. And what was I going to do, apologize for Camille Paglia?"
Allie is loving 'Big Little Lies' on HBO. She read the book and is a fan of how they translate it to TV (and California) each week. This piece from Racked delves into the characters' wardrobes and its nothing short of fascinating.
On Facebook, we had a pretty robust conversation about the Steve Madden slides so many of us wore in the '90s. Take a walk down memory lane with a few more '90s footwear styles. Allie still rocks the Birkenstocks (though now they're shiny silver not suede) and Karl hasn't stopped wearing Adidas shower sandals since she met him in 1992!
Wednesday was International Women's Day. Did you wear red?
Always on the search for the perfect black leather tote, Allie's currently obsessed with this one from ALLSAINTS. Big enough to carry her laptop, paper planner, and lunch to work, but doesn't look too corporate or too empty on the weekend. Gets great customer reviews... thoughts?
Is Amazon starting an in-house plus size line?
"Sometimes I look in the mirror and DON'T like what I see. And in those moments, the mandate to worship the skin I'm in feels almost as prescriptive as the imagery suggesting I lose ten pounds."
On Facebook, reader Kathryn and Allie had a discussion regarding Instagram and women over 40 and over 50. Despite what the news says, there's plenty of women and inspiration on Instagram for those of us of a certain age. The best way to check out some of the amazing women on this social media platform is to check out the hashtag . Organized by bloggers #thefierce50Catherine McCormick, Shauna Robertson, Cathy Williamson and Deborah Boland this campaign celebrates women in midlife of all sizes, styles, and ages. Learn more here.
I apologize in advance for this earworm. Genghis Khan by Miike Snow has been in my head for WEEKS and the video is one I think of regularly. Would love to hear what you think of this video!