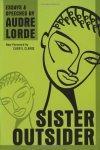 Autostraddle posted
The Speakeasy Book Club Is Reading "Sister Outsider" And You Should Too!
Diversity In YA posted Book Challenges Suppress Diversity.
Lambda Literary posted Roxane Gay: On Messiness, Not Belonging, and What Being Queer Taught Her About Being a (Bad) Feminist.
queer book club posted Three lesbian heroines who overcome obstacles unrelated to their queerness.
Women and Words posted Coming Attractions, October 2014 and Hot off the Press, September 2014.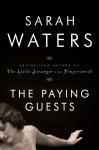 Alison Bechdel posted MacWHAAAAAAT????
Sarah Waters was interviewed at Salon and The Seattle Lesbian.
Dark Wings Descending by Lesley Davis was reviewed at Queerly Reading Lesbian and Lesbian Reading Room.
Kicker's Journey by Lois Cloarec Hart was reviewed at Lambda Literary.
This Is A Book For Parents of Gay Kids by Dannielle Owens-Reid and Kristin Russo was reviewed at Bisexual Books.
The Paying Guests by Sarah Waters was reviewed at The Stranger, The Daily Beast, The Wall Street Journal, Business Standard, The New York Times.
This post, and all posts at the Lesbrary, have the covers linked to their Amazon pages. If you click through and buy something, I might get a small referral fee. For even more links, check out the Lesbrary's twitter page! We're also on Facebook, Goodreads, Youtube and tumblr.