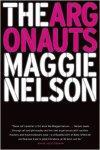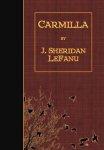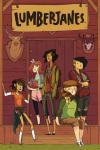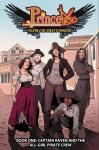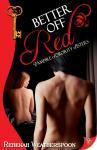 Autostraddle posted
posted So Now What? The Post-Coming Out Story in LGBTQ YA Fiction and How to Build a Safe Space for LGBTQIA+ Teens via Books .
posted New in November: Laura Jane Grace, Philip Dean Walker, Joanne Passet, Anne Raeff, and Cleve Jones and Ken White: On Starting Query Books and Republishing Classic LBGTQ Literature .
"Why Queer Retellings of Classic Stories Are So Necessary" was posted at .
"Marvel Comics Needs to Do Way Better With Its LGBT Representation" was posted at .
"Five Important Lesbian Pulp Novels to Read During LGBT History Month" was posted at AfterEllen .
posted Examining perceptions of LGBTQ+ characters in children's and YA trade book reviews .
Georgia Peaches and Other Forbidden Fruit by Jaye Robin Brown was reviewed at LGBT YA Reviews.
Love Wins: The Lovers and Lawyers Who Fought the Landmark Case for Marriage Equality by Debbie Cenziper & Jim Obergefell was reviewed at ALA GLBT Reviews.
Buffering: Unshared Tales of a Life Fully Loaded by Hannah Hart was reviewed at Bella Books.
This post, and all posts at the Lesbrary, have the covers linked to their Amazon pages. If you click through and buy something, I might get a small referral fee. For even more links, check out the Lesbrary's twitter! We're also on Facebook, Goodreads, Youtube and Tumblr.
Thank you to the Lesbrary's Patreon supporters! Special thanks to Jacqui Plummer, Martha Hansen, Emily Perper, Kath, Karen, Chiara Bettini, and Adelai McNeary. Support the Lesbrary on Patreon at $2 or more a month and be entered to win a lesbian/queer women book every month!