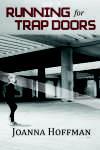 AfterEllen posted "Fearless Defenders" introduces another lesbian comic book character and Reading in the Rainbow: Ann McMan, Jeanette Winterson, Joanna Hoffman.
Autostraddle posted
Lez Liberty Lit #31: Let's Talk About Dinosaur Erotica
Bold Strokes Books Festival, UK posted Why You Should Join Us (June 6th-8th 2014, Nottingham).
LadyLike Book Club posted Episode 18 – Late-y Like.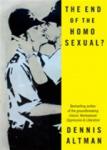 Lambda Literary posted
Queer Books Please posted Episode 38 – The Evil Friendship versus Heavenly Creatures and Episode 39 – Shirley Jackson Appreciation Station.
Women and Words posted Coming Attractions, November 2013 and Hot off the Press, October 2013.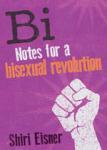 Alison Bechdel posted Fun Home The Musical is really really good.
Rita Mae Brown is speaking in Crozet, VA, USA on the 29th.
Shiri Eisner, author of Bi: Notes for a Bisexual Revolution, was interviewed at Bisexual Books.
Sara Farizan, author of If You Could Be Mine, was reviewed at Malinda Lo's blog.
Nicola Griffith posted Hild's Sexuality.
Malinda Lo posted
LGBT Young Adult Science Fiction & Fantasy in 2013
An Introduction to LGBT Young Adult Fiction in the United Kingdom
Bisexuality in the Pretty Little Liars Novels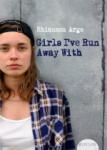 Girls I've Run Away With by Rhiannon Argo was reviewed at Lambda Literary.
Indelible by Jove Belle was reviewed and excerpted at Lipstick Lesbian Reviews.
The High Rise Series by Harper Bliss was reviewed at Lipstick Lesbian Reviews.
Ghosts of Winter by Rebecca S. Buck was reviewed at Loving Venus – Loving Mars.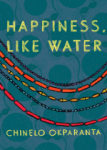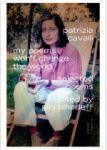 My Poems Won't Change the World by Patrizia Cavalli was reviewed at Lambda Literary.
Happiness, Like Water by Chinelo Okparanta was reviewed at Lambda Literary.
Does She Love You? by Rachel Spangler was reviewed at C-Spot Reviews.
The Unthinkable Creatures chapbooks were reviewed at Lambda LIterary.
For even more links, check out the Lesbrary's twitter page! We're also on Facebook, Goodreads and tumblr. 
This post has the covers linked to their Amazon pages. If you click through and buy something, I might get a small referral fee.