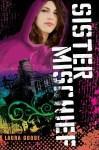 AfterEllen posted Off-Broadway musical "Fun Home" tackles love and loss with a lesbian lead and "Batwoman #24″ is the end of the world as we know it.
LadyLike Book Club posted Episode 19 – Lady Knight
Lamda Literary posted The Precarious Being of the Queer Adjunct.
Lipstick Lesbian Reviews posted Get your Spook on! Halloween Recs 2013.
Queer Books Please posted Episode 40 – Love By The Numbers.
Sarah Diemer was interviewed by Malinda Lo!
Malinda Lo posted YA Novels About Lesbians and Bisexual Girls and LGBT Young Adult Books 2003-13: A Decade of Slow But Steady Change.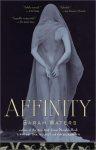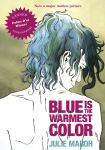 The musical version of Fun Home was reviewed at The New York TImes.
Punk Princesses by Veronica Lyons was reviewed at Lipstick Lesbian Reviews.
Blue is the Warmest Color by Julie Maroh was reviewed at Lambda Literary.
Letters Never Sent by Sandra Moran was reviewed at Lambda Literary.
Plenitude Issue 2 was reviewed by Casey the Canadian Lesbrarian, as well as Issue 3.
Becoming Clissine by Anastasia Vitsky was reviewed at Lipstick Lesbian Reviews.
Affinity by Sarah Waters was reviewed at Taking On a World of Words.
For even more links, check out the Lesbrary's twitter page! We're also on Facebook, Goodreads and tumblr. 
This post has the covers linked to their Amazon pages. If you click through and buy something, I might get a small referral fee.