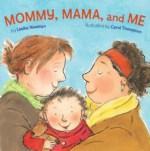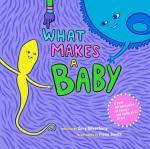 AfterEllen posted The AfterEllen.com Book Club: "Annie on My Mind" and The AfterEllen.com Book Club: August Rewind.
Autostraddle posted
40 LGBTQ-Friendly Picture Books for Ages 0-5
Read a F*cking Book: Late Summer Reading For Queers and Feminists
If They Build A New Queer Bookstore, Will You Come
"Fun Home" The Musical Is Officially Heading To Broadway, Thank Goodness
Lez Liberty Lit #52: Lazy Reading Days
Cooking With Alice B. Toklas: Oeufs, Custard and Salade Aphrodite
Curve posted The Best of British Reads.
GayYA posted Announcing GayYA's August 2014 Book of the Month, and Other Updates! and We Are Not Just a Diversity Checkbox Part 1.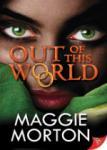 Lambda Literary posted New in August: Richard House, Walter Frank, Penny Mickelbury, and Pier Paolo Pasolini.
The Lesbian Reading Room posted Goldies 2014 – the Winners.
Queer Between the Covers, Montreal's annual queer book fair, is on Saturday, August 16!
UK Lesfic posted A Storming L Fest 2014.
Women and Words posted
Nicola Griffith on Hild, history, and sex
Hot off the Press, July 2014



emily m. danforth was interviewed on Delaware 105.9 about the censorship of The Miseducation of Cameron Post.
Corinne Duyvis was interviewed at The Skiffy and Fanty Show.
Malinda Lo was interviewed at the Biblio Fiend.
Rachel Spangler posted GCLS Portland.
"10 Books by Queer Women That Will Change How You See the World" was posted at Cosmo(!)
"Very Specific Book Recs: Historical Queer Ladies" was posted at Sheroes Central.



Love in the Time of Global Warming by Francesca Lia Block reviewed at Gay YA.
Kiss the Girl by Melissa Brayden reviewed at Frivolous Views.
Out in the Union: A Labor History of Queer America by Miriam Frank was reviewed at Lambda Literary.
The Second Mango by Shira Glassman was reviewed at Eye of the Goat.
Best Bi Short Stories: Bisexual Fiction edited by Sheela Lambert was reviewed at Bisexual Books.
All In by Nell Stark was reviewed at Lambda Literary.
When I Was Straight by Julie Marie Wade was reviewed at Lambda Literary.
The Tolerance Trap: How God, Genes, and Good Intentions are Sabotaging Gay Equality by Suzanna Danuta Walters was reviewed at Lambda Literary.
The Paying Guests by Sarah Waters was reviewed at Kirku Reviews and Publishers Weekly.
This post, and all posts at the Lesbrary, have the covers linked to their Amazon pages. If you click through and buy something, I might get a small referral fee. For even more links, check out the Lesbrary's twitter page! We're also on Facebook, Goodreads, Youtube and tumblr.