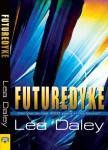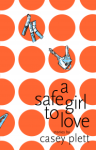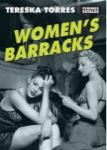 Autostraddle posted Drawn to Comics: Lumberjanes #4 has Hipster Yetis, Friendship High-Fives and Archery and 10 Hilarious And Historical Sex Scenes From Lesbian Pulp Fiction.
FY Lesbian Literature posted Why Fangirl by Rainbow Rowell Should Have Been Queerer (mild spoilers).
Piercing Fiction posted Why you need to attend a GCLS conference if you read lesbian literature.
Women and Words posted Faces to go with Names.
FUTUREDYKE by Lea Daley was reviewed at Terry's Lesfic Reviews.
A Safe Girl to Love by Casey Plett was reviewed at Lambda Literary.
This post, and all posts at the Lesbrary, have the covers linked to their Amazon pages. If you click through and buy something, I might get a small referral fee. For even more links, check out the Lesbrary's twitter page! We're also on Facebook, Goodreads, Youtube and tumblr.