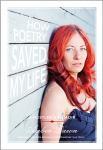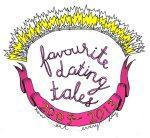 AfterEllen posted Review: "Batwoman #26″ is a super-gay super-bummer.
Autostraddle posted
New Comic Series You'll Love: Autostraddle's Own Intern Grace Made "Lumberjanes"
Top 10 Queer and Feminist Books of 2013
Elisha Lim's "Favourite Dating Tales" Has Relatable, Heartbreaking Stories and Breathtaking Art
Liberty Lit #37: Nothing Is Sexier Than Grammar
Lambda Literary posted Katherine V. Forrest: A Different Light.



Queer Book Club posted diversifying your queer reads: 2013 books featuring queer people of color (linked to Fuck Yeah Lesbian Literature's reblog, which adds Amazon links and bolds the queer women books).
Women and Words posted The Business of Homeless Queer Youth by Cindy Rizzo (and giveaway!)
Queer Books Please posted Episode 48 – Resolutions.
Sarah Diemer posted Project Unicorn: Volume 2 Cover Reveal!
Sassafras Lowrey posted Queer Book Dioramas at the NYPL ! Call For Art!



Punk and Zen: The Remix by JD Glass was reviewed at Terry's Lesfic Reviews.
Are the Lips a Grave?: A Queer Feminist on the Ethics of Sex by Lynne Huffer was reviewed at Lambda Literary.
Time Fries: Aging Gracelessly in Rehoboth Beach by Fay Jacobs was reviewed at Out In Print.
Etched in Shadows by KG MacGregor was reviewed at C-Spot Reviews.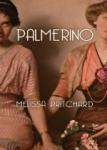 Palmerino by Melissa Pritchard was reviewed at Lambda Literary.
The Shoal of Time (Micky Knight Mystery) by J.M. Redmann was reviewed at C-Spot Reviews.
Puppy Love by L. T. Smith was reviewed at C-Spot Reviews.
She Rises by Kate Worsley was reviewed at C-Spot Reviews.