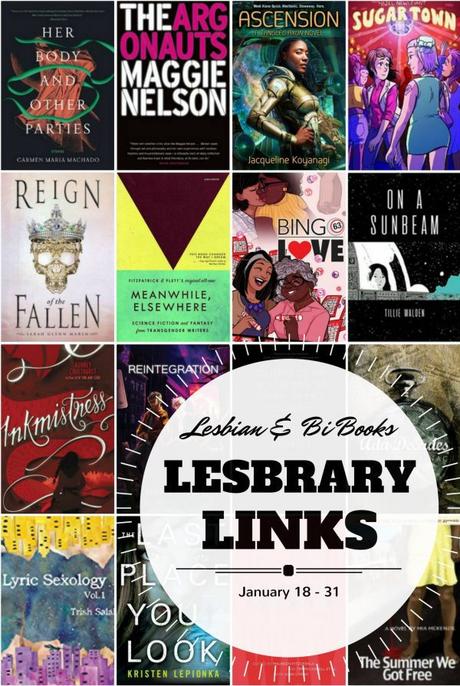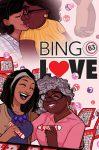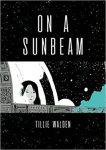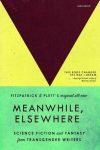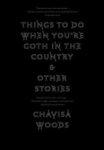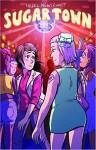 AfterEllen posted Life's Little Lesbian Mysteries: The good ol' days.
Autostraddle posted Katchoo and Francine are Back in "Strangers in Paradise XXV".
Book Riot posted 3 Standalone Comics Featuring Queer Women (and Happy Endings!)
Casey the Canadian Lesbrarian posted The Best (Mostly Queer) Books I Read in 2017.
LGBTQ Reads posted Guest Recs from Erin Ptah: Webcomics About Soft Pastel Lesbians!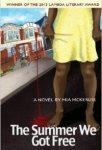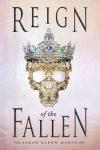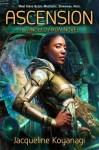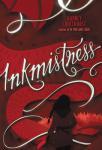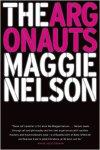 Queership posted 2018 Queer YA SFF Releases and What queer webcomics should you be reading?
Women and Words updated their Hot off the Press and Coming Attractions page.
"A Black & Queer Booklist For The Year" was posted at To Be Black and Loved.
"'It was an electric time to be gay': Sarah Waters on 20 years of Tipping the Velvet" was posted at The Guardian.
"20 Years of L.G.B.T.Q. Lit: A Timeline" was posted at The New York Times.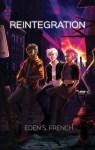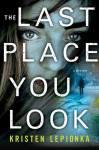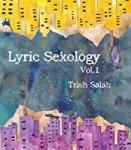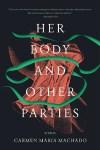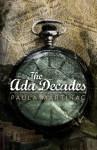 This post, and all posts at the Lesbrary, have the covers linked to their Amazon pages. If you click through and buy something, I might get a small referral fee. For even more links, check out the Lesbrary's twitter! We're also on Facebook and .
Thank you to the Lesbrary's Patreon supporters! Special thanks to Jacqui Plummer, Ivy Quinn, Breanne Royce, Kath, Kayla Fuentes, Mark, Zoe Wheeler, Martha Hansen, Lindsy Lowrance, Amy Hanson, Chris Coder, Ann, Jodie Martire, Ellen Zemlin, and Casey Stepaniuk.
Support the Lesbrary on Patreon at $2 or more a month and be entered to win a queer women book every month!

Keep up with all the Lesbrary posts and extra content by signing up for the Lesbrary newsletter!