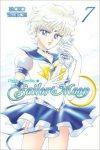 Autostraddle posted
15 Ladies Who Were Writing Sexy Lesbian Love Letters Before You Got Born
Sailor Moon Reboot Coming in July, Keeping It Queer For English-Speaking Fans [which will more strictly follow the manga]
Babbling About Books has been hosting the 2014 Lesbian Fiction Appreciation Post, including:
Reclaiming "Squicky" and the future of F/F fiction by Ana Vitsky
Jess Faraday on Lesbian Historical Fiction
Teresa Wymore On Discovery
Amazons: Warrior Women in Fact and Fiction by Catherine Lundoff
Literary Lesbianism: Heart, Mind, and Body by Salome Wilde
V.C.'s First Love (F/F Erotica) And On Having Trans* Lesbians In Her F/F Fiction



Casey the Canadian Lesbrarian posted The Top Ten Best First Lines of Fiction (Oh Yeah, All by Women Writers).
C-Spot Reviews posted Wow, there's Nothing On TV aka C-Spot Reviews: The Chained Heat Edition by Megan.
Fuck Yeah Lesbian Literature! (aka the Lesbrary's tumblr) posted a list of lesbian steampunk books.



Lady-Like Book Club posted Episode 25 – Fic Picks.
Women and Words posted Recommendations for YA Fiction from Jennifer Lavoie and The Stepping Stones to Self-Understanding by Marina Peralta.
Nicola Griffith was interviewed at Paris Review.
Catherine Lundoff posted LGBT Science Fiction and Fantasy in the 1970s parts 1 and 2.



Windows: A Broken Fairy Tale by Casey Bramble was reviewed at Lipstick Lesbian Reviews.
Small Town Trouble by Jean Erhardt was reviewed at The Rainbow Reader.
Slow River by Nicola Griffith was reviewed at the Hugo + Nebula Science Fiction Review Project.
Last Salute by Tracey Richardson was reviewed at Lambda Literary.
For even more links, check out the Lesbrary's twitter page! We're also on Facebook, Goodreads, Youtube and tumblr.
This post has the covers linked to their Amazon pages. If you click through and buy something, I might get a small referral fee.