What if I told you that link building can be explained through video game concepts? Would you believe me? Well, you will, in a few minutes. Unless you've been living under a rock, you know what a video game is. But in reality, not enough people know what SEO (or link building) is. And because quite a lot of people have enjoyed much success from SEO, don't you think it's time that you learned about it too?
Contrary to common knowledge, link building is actually pretty straightforward — that is, if you are using the right techniques. So many link building methods have been made and used, and all you have to do is pick the ones that work and won't get you in trouble.
Of course, you do have to do your part. Learn about the terms, techniques, and the technical stuff and make sure you understand the concepts that make SEO work. Once you got everything down pat, you'll know how to benefit from it, why many people are getting into it, and how it can help businesses online stay at the top of their game.
So without further ado, here is the infographic created by AoV web designer and link builder Justine. Learn and enjoy it, as it doesn't only provide you with popular link building strategies, it also comes in the form of a fun RTS game display.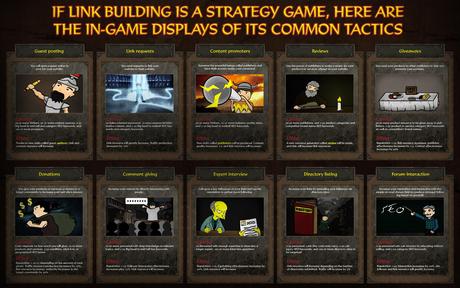 Infographic Source: blitalk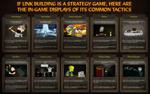 Infographix Directory is a collection of data visualization and infographics from around the web. Submit your infographic to our directory