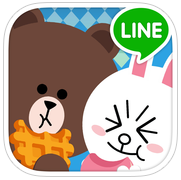 So what do free messaging apps on smartphones mean to you? Of course, they give easy and inexpensive way of communicating with contacts by sharing messages and media,. And what do these free messaging apps and services mean to brands? They mean lucrative opportunity to promote themselves. Just think, millions of people across the world use free messaging smartphones apps to communicate. So one advertising campaign being run on any one of these messaging apps is a surefire way to reach millions. And if this advertising campaign promises a gain to the users of the messaging apps, then it's going to prove win-win for all.
Very recently, LINE's collaboration with FreeCharge saw the consumers enjoy just such a marketing campaign. LINE that boasts of having 170 million monthly active users globally partnered with FreeCharge to offer upto 200% extra talktime  exclusively for their Indian users.
This weeklong campaign proved highly popular among the users of LINE. All that the users needed to do was share stickers with groups to win Cashback of Rs. 60 on a 30 rupees recharge by FreeCharge. The popularity of this campaign can be judged by the fact that it saw users sending 6.3 million stickers to win about 2,00,00 voichers which were distributed through LINE.
Sending cool and funny LINE stickers is already great fun. And when the users get the chance to earn some profit just by sending the stickers – it really becomes a treat, doesn't it?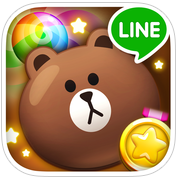 Talking about this campaign, Daman Soni, Business Head of LINE India, said, "In the last few months, the use of LINE by companies has shot up swiftly. With millions of users, LINE has become the perfect opportunity for brands to attract their target audiences. When LINE started out, it was simply a way to communicate with family and friends. However, in the last few years LINE has proven to be an effective platform to reach and attract consumers. Consumers engage with brands through visuals, and short messages in chatting format. Consumers are a brand's greatest advocates and are a great way to tell its story from the perspective of someone outside the company. They want a personal experience with a brand that is engaging and accessible. LINE allows a brand to do this in real time while giving users a diverse experience." 
And Alok Goel, CEO for FreeCharge India said, "FreeCharge keeps its followers on social media platforms excited and engaged through lucrative offers. In order to sustain FreeCharge's credentials as an aspirational brand for the youth, we thought of engaging through LINE stickers and its official account. It is helpful to also have an engagement element to an offer which were stickers in this case."