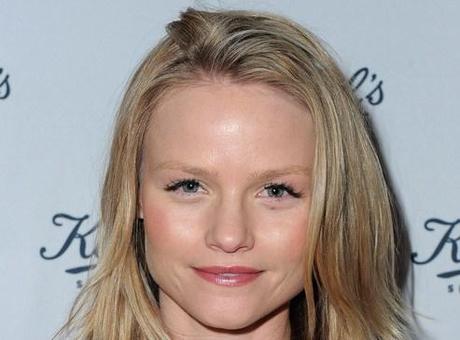 This year is proving to be quite fruitful for Lindsay Pulsipher. After a successful run as Crystal Norris during season 4 of True Blood, the actress is set to star in Bonnie and Clyde, playing the title role. According to the Hollywood Reporter who released the news late yesterday afternoon, Pulsipher is taking over the role that had originally been slated for actress Hilary Duff.
Tonya Holly, producer, director, and writer  for the film said of Lindsay's addition to the movie in a statement:
"We are thrilled to welcome Lindsay Pulsipher as Bonnie Parker in The Story of Bonnie and Clyde. Lindsay will undoubtedly bring many layers to this critical role. This is a gripping story about two of the most legendary fugitives in history."
Production on the project is set to start later this year in Louisiana, Mississippi, Alabama and likely Missouri. Until then, Lindsay is currently working on the Hatfields and McCoys miniseries for the History Channel.
Congratulations Lindsay!
Source: Hollywood Reporter.com- "True Blood Star to Replace Hilary Duff in Bonnie and Clyde"
Image Credit:  Alberto E. Rodriguez, Getty Images North America