Lindsay Lohan Has Launched A Lifestyle Website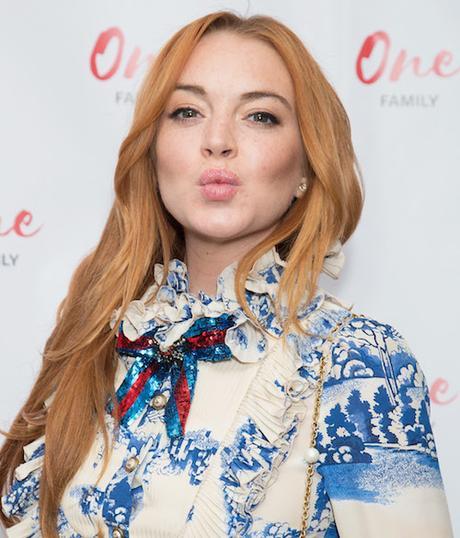 Last Friday, Lindsay Lohan announced on Instagram (and then today on Twitter) that she had launched a subscription-based lifestyle site with Preemium.com simply called Lindsay Lohan. People magazine says that for just $2.99 a month, you'll be given access to her life, beauty secrets and lifestyle tips. I'm sure there are some overseas businessmen who are wondering how much extra for a private cam show, but this isn't that kind of pay-per-view website.
According to Lindsay, this is why you should give her $2.99 every month:
"I will give you access to all my exclusive content and tell you all my secrets and breaking news before anyone else. You will get personal diaries, video updates, exclusive personal photos, fashion and beauty tutorials, shopping guides, behind the scenes content, my favorite products and much more. To get an all-access pass to my life, Preemium is must-have for all my fans and followers."
Earlier this year, Lindsay deleted her Instagram and started fresh. She claims that along with deleting her IG, her new website is part of a "renewal" that she's currently going through. She's already posted some "exclusive personal photos" to her website, which include a photo shoot in Milan and some selfies. But what else can we expect? I think you might get:
Shopping Guides (Shopping, Stealing – Tomato, Tomahto)
Beauty Tutorials (DIY hotel room self-tanner using coffee grounds)
Breaking News (HELP! Are adult teeth supposed to be soft?)
Favorite Products (Cigarettes, and also whatever company is paying for a sponsored #ad on Instagram that day)
Behind The Scenes Content (Watch a 17-minute video of Dina Lohan trying to set the alarm on her phone)
Who am I kidding, I would totally pay $2.99 for all of those.
Pic: Wenn.com
Source: Lindsay Lohan Has Launched A Lifestyle Website
2 total views, 2 views today