If you spent early Sunday morning contending with screams and the sound of crashing metal whilst perusing your local Target store, then you probably experienced "Limsanity". It could be best described as the sound of sleep deprived bargain hunters making their way to the Phillip Lim for Target display and grabbing whatever they could in hopes of scoring a highly coveted bag or dress for themselves or the chance to hock their finds on Ebay.
Upon my (apparently late) arrival, most of the good, goods were gone. Actually, I visited a couple Target stores. I was able to snag the "Boom" sweat shirt, a navy & green pullover, and the black tote with gussett. It felt a ploy or a scandal or treachery-my most wanted items were not even available at my local store: the trench, floral print shirt dress, or navy leather jacket. Bummer.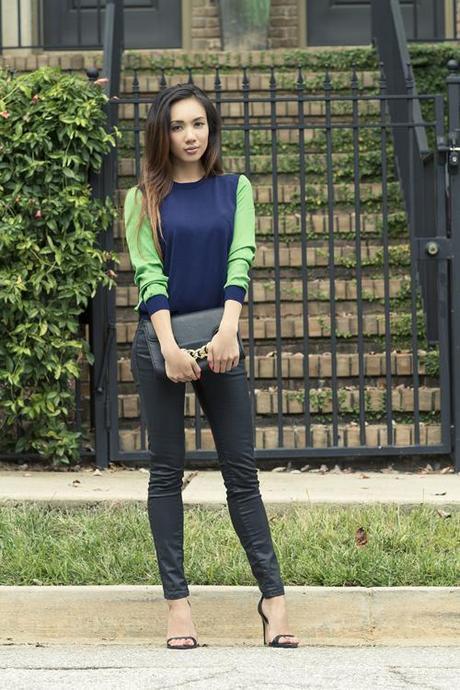 There was not much time to try on anything in store- my tactics were survivalist at best- get the goods and get out. Once I was back in the safety of my own home and inspected the goods, I was thoroughly impressed. Fabrics were of quality and felt expensive. The fit, perfect. One of my major issues with recent designer and store collaborations were how cheap the clothes looked in person and that sizing was also an issue (i.e. Prabal Gurung and Neiman Marcus for Target).
To date, I would vote this one of my favorite launches. Next up, Isabel Marant for H&M. I've learned my lesson-Is it too early to start camping out now?
And speaking of H&M, since there were not many items available from the Lim/Target collection to share with all of you- I threw in another look for good measure.