Horst Wittmann, one half of the German designer wonder hansandfranz, has recently given the large visions of democratic design a hiatus and turned his philosophical vision to bespoke art pieces in a solo venture named after his middle name, Carl.
The first design "from A to B", features a limited edition of 19 canes, originally commissioned for the group show "7kilo aluminum" at gallery Filser & Gräf in Munich, Germany.
"Being asked to exhibit art has given me an opportunity to explore design from a more daring perspective. Creating thought-provoking pieces in this niche way means I can think more about the emotional value of each piece," says Wittmann.
The cane, for example, a centuries-old emblem of masculine power, monarchy and erotic assertion, which has come to signify the weak and the old. In the hands of Wittmann both these motifs are transformed into a contemporary object with new meaning. "My proposal with the cane is to recast an archetypal symbol as a symbol of our time in the context of accessory, fashion and product design, to exalt it as a freshly conceived life-style object". The result is a compelling collection of artesanally crafted anodized aluminum canes in a color scheme that references the iPod.
Slideshow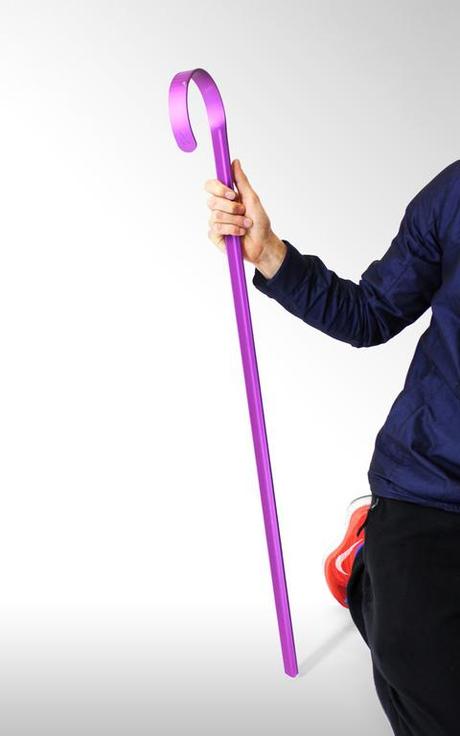 "My initial inspiration was my great-grandfather's wooden walking stick, which I cross-referenced with images from pop culture," says industrial designer Horst Wittmann. The Carl canes are anodized in colors that echo the Apple iPod color range.