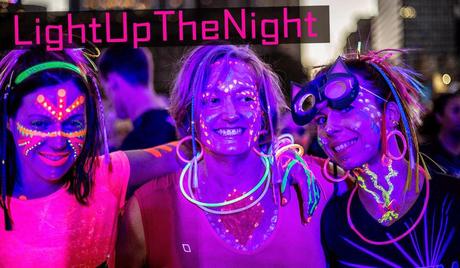 I'm really excited to be taking part in the Neon Run this October, a 5km with a difference! If you're looking for something fun to do, you like neon bright colours and music, then you may want to read on!
The Neon Run takes place in Leeds, Temple Newsam on Saturday 18th October and Sunderland Herrington Country Park the following Saturday, 25th October.
The increasing success of Neon Runs in Australia and South America have attracted thousands of neon-lovers so it's no surprise they're bringing this exciting event to the UK!
Interested? There's still places left for both dates but hurry 'cause if it's anything like The Color Run, you don't want to leave it too late and miss out. 
Entry costs £30 (but will be going up to £35 so make sure you book soon) and you get a LED sound activated flashband plus a Neon Run tee to wear while you take part. If you enter as a team, with four or more of you, the cost of entry decreases. Don't worry if you can't make up the numbers for a team, while registering you select whether you want to run, jog or walk so just make sure you choose the same wave as your friends, then you can still take part together.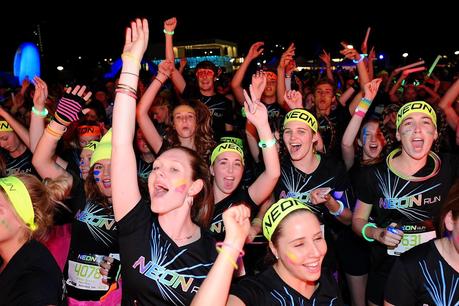 Make sure you keep an eye out for the luminous face paint to really light up the night as you take part in the 5km and run/jog/walk through the four unique zones featuring rock, disco, pop and some iconic British tunes to keep you dancing your way to the finish line. 
I'm really grateful to the guys behind the Neon Run for giving me the opportunity to take part, and even have an extra space so I can take part with my sister. 
To find out more about the Neon Run and book your place go to www.neonrun.org.uk 
You can follow me on
Bloglovin
 | 
Twitter
 |
 Facebook
 |
 Instagram | YouTube