- important elements of interior design and not only because of the many possibilities that lighting can bring to the overall impact its main task is functional. Especially at places like the kitchen. We have to be able to work there effectively and in comfort. Still, as interior designer often doing renovation projects, I see even kitchens with just a central lighting and very few task lightings. My #1 tip on lighting for your kitchen:
Never forget lighting below the upper cupboards just above our working area and do not rely only on a central lighting on the ceiling, because it will inevitably cast shadows exactly on the countertop where you are working.

Even if you have not planned lighting sources beneath the upper row of cupboards before installing the kitchen - which is obligatory! - it is possible to stick LED lighting powered with batteries.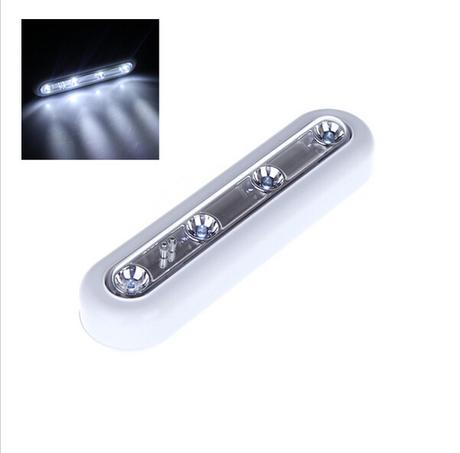 We should make use of the advantages of the innovative and flexible LED lamp technology. LED bulbs and lamps last for up to 20 years, but that's not the only reason we're so keen on them - t hey can be made so tiny that they can be easily integrated into any modern interior design project.
If you have a dining area next to the kitchen, there you can use lighting not only as a practical functional feature, but also as a way to create coziness and warm atmosphere for dining that will also help the area task lighting in the kitchen itself: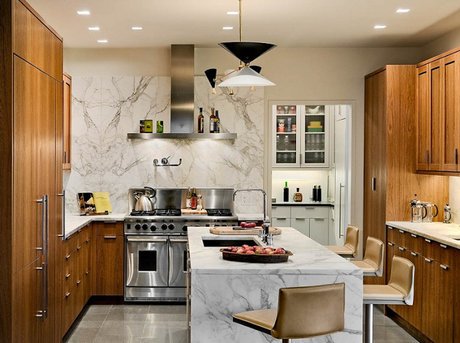 Another rule
- the best approach to lighting in any room is to combine general lighting with task and accent lighting so that you can have the felexibility to use whatever you need at the moment and create different moods.