Light, fluffy, and never soggy, these egg muffins are perfect for breakfast or a snack on the go! Freezer and fridge-friendly, this recipe is perfect for reheating- it is never wet or squishy. 7 tried and true flavor variations are included.
Eggs are such a great option for meal prep- they are high in protein, easy to reheat, and have endless flavor variations! From sheet pan eggs to baked egg cups, we have a ton of options on Sweet Peas & Saffron, but these egg muffins are the ones we come back to time and time again.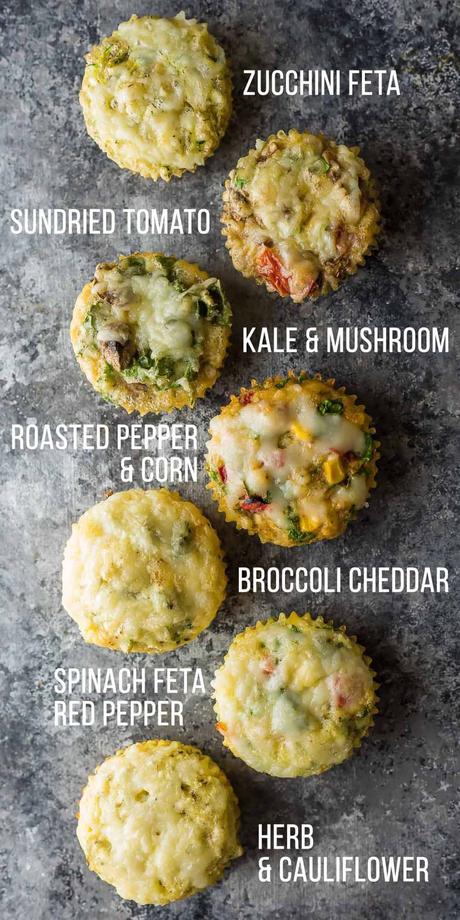 With seven different flavor variations, these muffins keep the variety going in your meal prep. But the best part? How easy to reheat they are- never 'juicy' or wet, they are perfect, even on day 4.
Reasons you'll ♡ this recipe
there are seven different veggie-loaded egg muffin flavors
they keep well in the fridge or freezer
unlike most egg muffins, they are light, fluffy, and not soggy when reheated
Recipe video
Watch this 1-minute video to see how easy it is to prep four of the flavors in this post! You can find more recipe videos on my YouTube channel.
Continue reading:Light + Fluffy Egg Muffins (7 flavors; not wet!)