In this post, I have shared about LifterLMS Review 2019. It is one of the WordPress plugins from which you can build your own courses to earn money. WordPress has a lot of plugins like LearnDash and more. They can be useful too but in this post, we are gonna discuss LifterLMS deeply.
LifterLMS Review 2019: Try for $1 For 30 Days
What is LifterLMS?
It is one of the WordPress LMS plugins. WordPress can be used for running blogs and sometimes a whole website. You can run your courses online through WordPress because that way everything is attached to only one system. is better than most of the LMS plugin for WordPress. You can turn your LifterLMS WordPress site into a highly professional platform with the help of LifterLMS and deliver some best online courses to your students.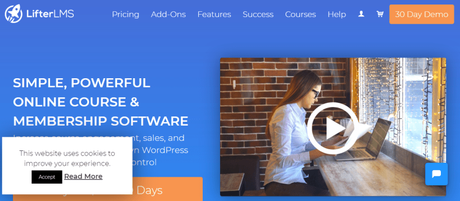 An LMS offers you to create, organize and manage your online courses and then you can share it with your students. LifterLMS has core plugin which is actually free for every user but if you want more features so you can add the premium add-ons. In this digital world, you create digital classes for your students from where they can learn your courses.
It is connected to E-commerce and membership plugins like InfusionSoft, PayPal, WooCommerce, and BuddyPress which won't let you install another plugin again after you install LifterLMS because you will get all the things here at the LifterLMS.
Features Of LifterLMS
1. Content Customization
It is one of the awesome features of LifterLMS. Because it helps you in creating, managing and selling your own courses after Installation of LifterLMS . You can see your progress on the dashboard if you're a student of one of the courses which made through LifterLMS.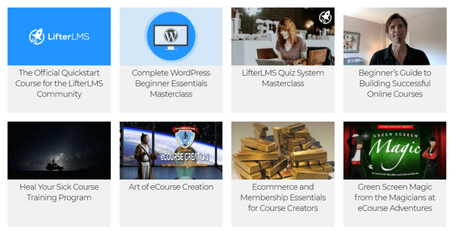 It is called the Progression Bar. You can customize it in any way you want in your website. There are a lot of customized themes from which you can choose from. You can attach your courses anywhere in shortcodes because LifterLMS also supports shortcodes. You can customize the user interface, collect important data, track user activity and progression.
2. Badges and Certificates
People like when they get rewarded for something so you can give badges to the most loyal users on your site with LifterLMS. They can get in starting of the course, completing a quiz and a lot more and you can also give them a certificate on the completion of a course. It also has a really cool feature where they can share their accomplishments on social media.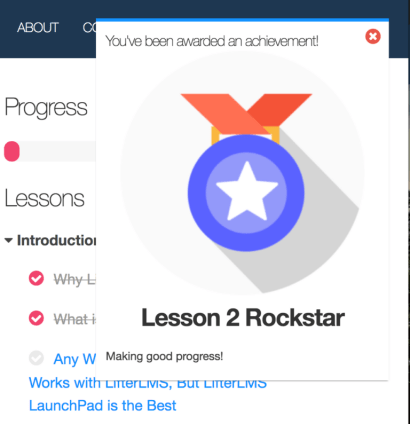 You can use it to encourage your users to learn more and it will increase your brand's awareness at a very big scale. The sharing option will be the available one you attach LifterLMS Peepso integration in your site. Users can show their certificates to anyone after they complete the course from your website.
3. Easy User Interface
LifterLMS has a very easy user interface like most of the other plugins on WordPress. You can use it very easily and implement on your website. It has a simple drag-and-drop function which allows you to create your course without having difficulty. It is only because the user interface is very friendly and easy to use.
You can use it for personal as well as professional needs. You can make your courses for learners more distraction-free by adding simple colors and structures in it. You can create many courses with LifterLMS as much as you want. There is no boundation in that.

4. Mobile Responsiveness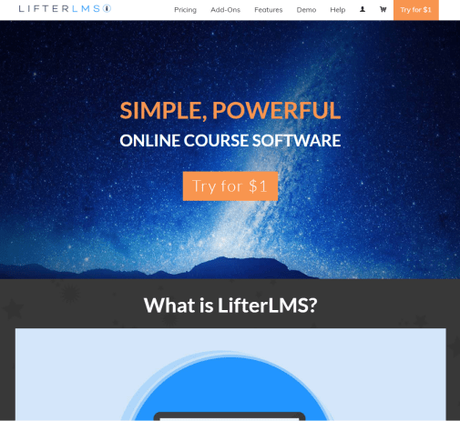 According to research in 2018 it was found that most of the traffic comes from mobile phones. So to capture the mobile market LifterLMS is also available in mobile phones through its apps. Unlimited number of students can use the mobile app as an important aspect for your LMS.
Students can avail the lessons through laptop, desktop and also through mobiles now. That is why it is highly mobile responsive. Most of the students can't avail the laptop so they can enroll for your course on mobile too. They can take the lessons, quizzes and do live activities through mobile. It changes the whole scenario for LMS.
5. Content Dripping
Content Dripping means that there is a schedule for every content. Your students can avail the content on a pre-scheduled manner over time.
For example, if someone new enrolls in your course so on a first they will receive the introduction and basic details of your course and as the time goes on you can provide deeper details to your course to them. It depends on their progression. It's like in a game when you clear a stage you reach on another level and in this case after completing a lesson you will get another lesson on a specific time interval.
Actually, it is based on the progression bar of the student.
6. Membership Features
Membership features allow you to give access to a limited number of students who bought the membership on it and also course creators can also get the membership features on their LMS to organize courses and content into feature-specific groups. It helps you in controlling and managing your website to make it even better.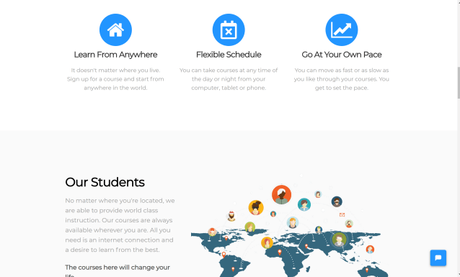 You can sell many courses together at a particular discounted rate and also you can add many payment options so it will be easy to enroll for your courses. You can restrict the people on using the particular feature if they bought the basic plan of your course so they can't get access to pro features of your course.
Same goes for LifterLMS means you can get the features on the basis of your membership plan and it depends on which membership plan you've bought.
7. Student Profile
It is a brand new feature of LifterLMS. They recently added this feature into the software where it enables a fully managed front-end user account set up for your students or website users.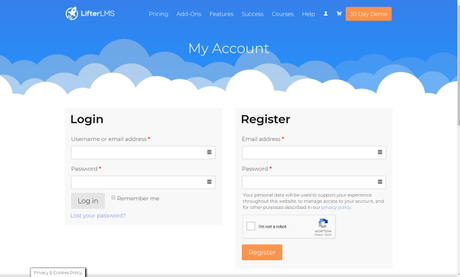 There are different types of registration and account option which you can provide to your users and makes it easier for them to use it and very useful. User can manage the profile settings, view current courses which they enrolled in recently, course history about which courses they completed, track their progress, view earned achievements and certificates from the account page itself and they can see them any time they want.
8. Data Analytics
You can't be a successful businessman without analyzing the data of the previous action. Because after analyzing the previous actions you can learn from them and work on them to make it better for the future. Data analysis can be about studying user behavior, sales trends, and product reviews.
LifterLMS has paid add-ons from which you can get all the data of your site users and products analyzed. With the help of analysis, you can get an increase in sales and also develop new courses. Ignoring this feature will be a very big mistake because your LMS can't be successful without analysis of data. Then you can't learn from the data.
9. E-commerce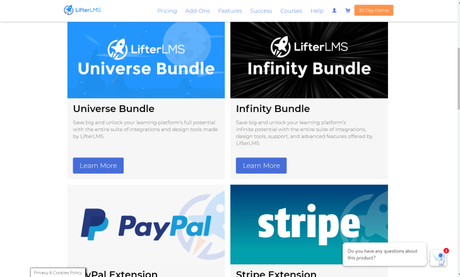 You can get the plugin of LifterLMS through PayPal, Stripe, and WooCommerce instantly because the payment gateways is easy and with just one click you can get all the features of LifterLMS and then you can put those for use and also you can buy add-on of LifterLMS. But the basic features of LifterLMS is free for everyone else but if you want more then you have to buy the membership or add-ons with those payment gateway options.
10. Quizzes
You can create quizzes with the help of this plugin in your courses so that you can check the progress of your students from time to time and also grade them. After completing a quiz you can give badges to your students so it will be interesting and they will look forward to another quiz.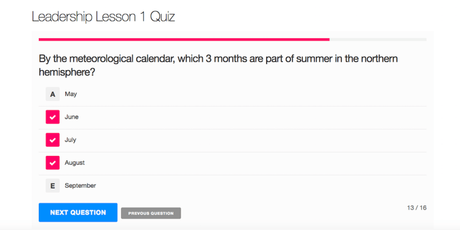 You can issue certificates whenever they complete the course automatically. It has only one drawback that only MCQ answer format is available for quizzes and it doesn't support any other format of it.
Why Use LifterLMS?
There are more than 200,000 people who have used this plugin to sell their courses and more. More importantly, you don't have to work all by yourself and it's really smart to invest in software which many people already used and gave their review about it.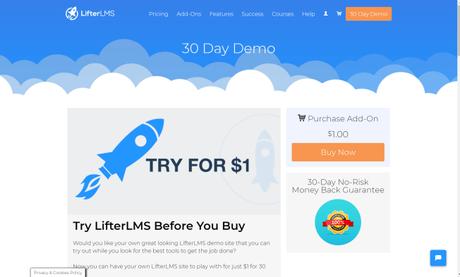 With the help of this plugin, you can get your course online and run within a single day. You can organize the content of your course in the best way possible for your students. You can put restrictions on the paid ones and the free one will be available for everyone else.
Choosing plugin is a great choice if you want to learn the ins and outs of managing a WordPress website. You don't have to create different login pages and different systems to manage your courses and your business because it'll be under one WordPress plugin which is LifterLMS. It is very easy to use and it has a lot of features to help you manage your website and you can create as many courses as you want with it.
With the help LifterLMS, you can run your blog, your web pages, sales pages and online courses all that is available in one platform. Isn't this is amazing because then you don't have to use other platforms for all these things?
That's why in my opinion it is the best LMS for your website and you should use it.
Who Should Consider LifterLMS?
If you want flexibility and more control than what you'd get from a cloud LMS then you should definitely consider a WordPress plugin which you provides you all this in minimum amount and it is LifterLMS.
It is a perfect platform for you if you want a trustworthy, professional online course platform built in WordPress. You can install the plugin any time you want and configure it as well as to maintain your platform in a short time. It can be about updating the plugin and any integrations you have running or you want to run in the future. You may want to be in contact with your hosting company and make sure that everything is happening in a smooth and perfect way.

You can avail the support of LifterLMS through email any time you want and all you have to do install and configure the plugin. You can also get the maintenance of your platform with the help of LifterLMS any time you want. Enrolling into courses will become very easy with the help of LifterLMS.
Your students will be able to see their progress in the progress bar and also get the suggestion of next lesson you should take on the basis of your progression. There are different categories of lessons from which you can choose for them.
Customer Support
You can get the email support offered by LifterLMS any time you want. You will receive a knowledgeable reply on that same day. You can send technical questions through emails but they will also talk about the sales with you. You can get all the sales questions answered with it.
They have a couple of sales representatives who will help you out on the matter of sales. You can also do a group sales call with CEO of LifterLMS who is Chris Badgett which is a cool feature and you will definitely like it.
When you sign up in LifterLMS you will receive emails regarding how to get started with LifterLMS. For the most frequent questions, they have documents on it which you avail easily anytime you want. It has a detailed installation document and also a video tutorial on how to get started with it.
You can also hire experts who are familiar with the tool for which you need help about and there is a list of experts provided by LifterLMS from which you can choose.
The expert help is an awesome feature but you have to pay for it which is okay as long as you get the solution to your problem. Any kind of problem can be solved with the help of the support team and they are easy to contact. It has also a ticketing system. From which you can submit a ticket to the support team regarding your query.

Pricing
The core plugin of LifterLMS is free. The free plugin allows you to add in courses, basic quizzes and much more. But it doesn't integrate with a payment processor or email marketing tool so it will be difficult to make payment gateway for your courses but you can add the premium plugin of LifterLMs in the core plugin.
The payment gateway is through PayPal, Stripe and Authorize. The price of these integration plugins is $99/year which means if you want PayPal, Stripe and the ConvertKit plugins for your website then you have to pay $300/year. But if you need at least 3 of these integrations then you can buy the Universe Bundle of LifterLMS and it is for $299/ year for use on 1 website.
After that, you can start getting payments through PayPal, Stripe, and Authorize.net. You can also use your own personal merchant account with only one integration which Authorize.net integration. You will also get email marketing integrations for MailChimp and ConvertKit with buying the Universe Bundle of LifterLMS.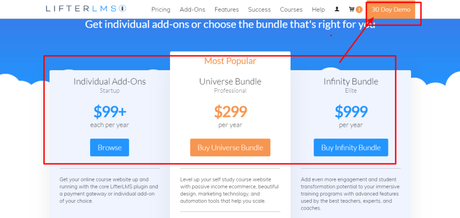 There are also functionality plugins which are Private Posts, Social Learning, Advanced Quizzes, and Assignments. You can buy them in a bundle and also individual too.
The bundle is called Infinity bundle which costs $999/year or $99/month for use on one site but as individually they cost $199/year each. Infinity bundle gives you all the features of Universe Bundle and in addition of those functionality plugins.
Again I will say that the core plugin is free but to take payments through one processor you will have to pay at least $200/year and also connect it with an email marketing tool. And this payment is quite reasonable to pay.
Pros And Cons
Also Read:
Conclusion: Is LifterLMS Worth Money? LifterLMS Review 2019
LifterLMS is an all-round learning management system that can help you increase your knowledge and experience to make your website into an awesome source of income. It has an extremely user-friendly interface, amazing features, a lot of options to choose from and some good integrations with e-commerce applications which make this plugin one of the best LMS plugins in WordPress.
Core Plugin Is Free to use
Beaver Builder and Divi Integration available
Drag/Drop Course Builder program
WooCommerce, PayPal and Stripe Integration
You can deliver an engaging learning experience to your students with the help of this plugin. You can download the core plugin for free you don't have to pay for it and try it out on your own to check if it fulfills the needs of your website and if you want to go to another level of LifterLMS then you can purchase any bundle or add-ons to get the access of advanced functions.
Cons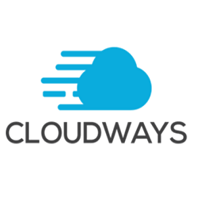 Extensions Can Get Very Expensive as you want to avail more features
It Lacks Modern Front End Design
Performance Issues On Larger Site Basis