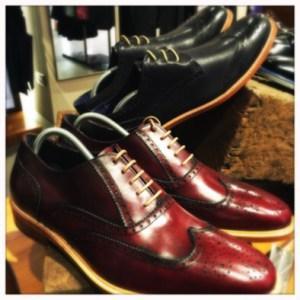 Presents for men at Silverburn, Glasgow
Last night Mrs Foodie entered a different world.  Normally at Silverburn to eat or buy shopping, this was different.  It was menswear!
Thankfully the shops weren't too busy and there were some pieces she thought Mr Foodie would like.
First up was a visit to Original Penguin.  Very 50's Mod like styling with some classic pieces that would last a while.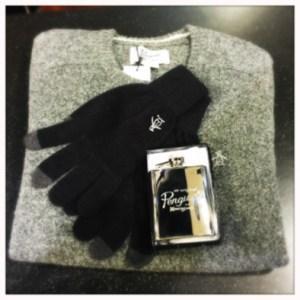 Crew neck jumper comes with a free pair of gloves and a hip flask.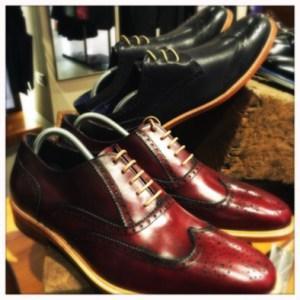 These burgundy brogues would certainly add some color to your wardrobe, find them at Remus Omo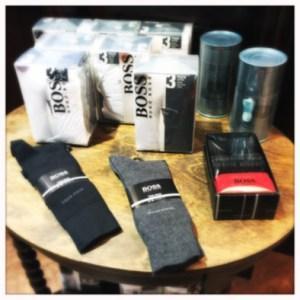 The Van Mildert store stocked an array of designers from Boss to Paul Smith to Vivienne Westwood.  Something for every type of men's style here.  From casual jackets to the sturdiest looking smart leather belts.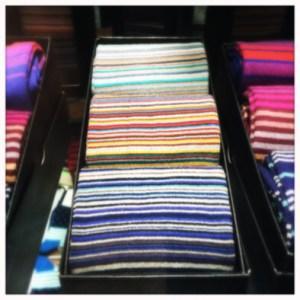 These Paul Smith socks were Mrs Foodies pick from the store, very colourful.
Like most folk nowadays,  Mrs Foodie is glued to her smartphone, and luckily Silverburn has its own app – Silverburn PLUS [Link for Android/Link for iOS]. It has a map of all the stores as well as offers and discounts for shops and restaurants.  Very handy, and money saving.
Happy Christmas Shopping!