What is lifelong learning?
One of my favorite expressions is, "It is never too late to learn."
Ever since I completed my doctorate at Lancaster University in the United Kingdom 14 years ago at the ripe age of 48, I have been a practitioner of lifelong learning.
According to Wikipedia, "lifelong learning is the 'lifelong, lifelike, voluntary, and self motivated' pursuit of knowledge for either personal or professional reasons.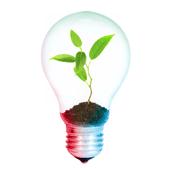 As such, it not only enhances social inclusion, active citizenship and personal development, but also competitiveness and employability."
With the changing nature of the Internet, lifelong learning is now available anywhere, anyplace.
Learning from young adults
In addition to the Internet, my teaching at the college level has opened up another world of learning for me. I get to learn about the concerns of the young French-speaking adults that I teach in my academic English class. Recently, for example, I had the opportunity to listen to them talk about some of the issues that concern them the most. What are these issues? "The Free Child Project," an American website devoted to exploring issues by young people for social change, states that today's youth is concerned with such issues as creativity, economic matters, education, identity (including sexual identity), democracy, social concerns, human rights and youth involvement. My own Canadian students share many of the same concerns.
An interesting class project
I had my students undertake a Survey Project in which they had to choose a topic of interest to them, do research on it, and come up with a hypothesis involving two groups of people (for example, young adult females use credit cards more wisely than young adult males). Then, using surveymonkey.com, a free online tool, they had to create a short questionnaire. They had to administer it to two different groups of respondents for comparative purposes. Finally, they had to analyze the results and give a short talk to the class about their work. Obviously, the results were not statistically significant; the challenge was in doing research, coming up with interesting questions, and commenting on the results in an oral presentation.
Important issues for young people
Here are some of the topics my students explored: the use and overuse of credit in our society, the role of the Internet in learning, the meaning of happiness, the proliferation of nuclear weapons, the sexual habits of young adults, healthy foods versus fast foods, the popularity of pornography, the prevalence of social networking (for example, Facebook and Twitter), dealing with phobias, the lack of self-esteem among today's youth, Gay/lesbian adoption of children, and knowledge of photography.
What surprised me was that many of their concerns as young adults were the same as mine as a Third Ager.
Lifelong learning is for me one valuable midlife coping strategy for happiness.
Author: Frank Bonkowski
Article Source: EzineArticles.com
© 2012, ©Active Consultants 2011. All rights reserved. Copying in part or in entirety only permitted by written consent
Republished by Blog Post Promoter