LifeLine Animal Project Honors Military Service with "Pets for Vets"

Atlanta non-profit no-kill shelter and advocacy group is waiving adoption fees on dogs and cats in the month of November for all military veterans and active service members.
ATLANTA, GA – (October 28, 2011) In honor of Veteran's Day on November 11th, LifeLine Animal Project announces that all of November will be "Pets For Vets" month as their way of thanking pet-loving members of the U.S. military for their sacrifice and service.
"We are deeply grateful for the brave men and women who put themselves in harm's way for our sake," said Blythe Randolph, board chair for LifeLine, "We wish them renewed happiness here at home and for current and former military who wish to make a pet part of their lives, we hope they will find a new four-legged friend and family member at LifeLine."
Shelter dogs from LifeLine's Dog House and cats and kittens from their Kitty Motel are available for adoption throughout the month of November. Potential adopters must meet LifeLine's standard criteria for adopting a pet, however all adoption fees of $80- $120 are waived for service men and women showing military ID or discharge papers.
All pets are current on their vaccinations and have been spayed or neutered and micro chipped. Many dogs who have been at the shelter for any length of time have received some basic obedience training.
For more information, contact [email protected] . For an online database of adoptable animals go to www.LifeLineAnimal.org.
On how pets help military veterans heal from wounds of war: www.menshealth.com
How owning a pet can help PTSD: www.heal-post-traumatic-stress.com
About LifeLine Animal Project: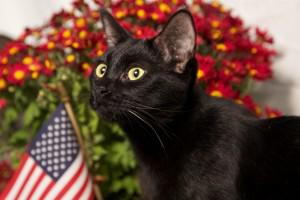 Founded in 2002, LifeLine Animal Project is non-profit organization working on collaborative no-kill solutions to stop the euthanasia of healthy and treatable dogs and cats in metro Atlanta animal shelters. LifeLine's focus is to promote the adoption of homeless pets, provide affordable spay/neuter services, and advocate for lifesaving public policy. LifeLine's two low cost spay and neuter clinic locations are at 129 Lake Street in Avondale Estates and at 2533 Sullivan Road in College Park.
For appointments or information for the Avondale clinic call 404-292-8800, for College Park call 678-973-2881.
Therra Cathryn Gwyn Communications Director
205-441-5000
LifeLine Animal Project P.O. Box 15466
Atlanta, GA 30333
Low cost, high quality spay and neuter services for your pet, plus we have a monthly low cost Pet Vaccination and Wellness Day! Two locations!
Your support helps our no-kill shelter and community services.
Be a hero to a homeless pet!
 Donate today!
Visit us at:  
www.LifeLineAnimal.org
Like us on Facebook  and follow us on Twitter for news, views and updates!