We are aware that golf is good for the health and the heart. It helps one to stay fit, improve muscle tone and endurance, and lose weight and body fat, but what make this game even more great are the priceless life lessons it instills in every player, including your little ones.
"Golf is played on an uneven terrain designed to surprise. Good and bad bounces are built into the essence of the game. The reason golf is so much like life is that the game — like life — is all about how you react to those good and bad bounces". - Thomas Friedman
Teaching kids to play golf can be beneficial in imparting values and helpful lessons about life. The sport instills the value of honesty and integrity at an early age. The game builds on the honor system because the player keeps track of his own strokes and most of the time, the rest of the foursome will keep track of their own progress considering honesty as the best policy.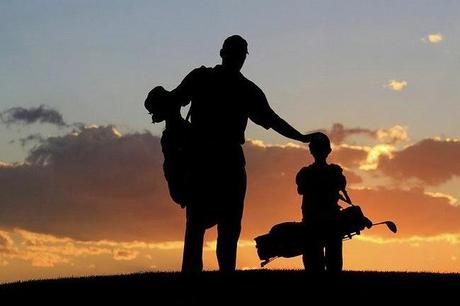 Water, bunkers and dense vegetation can make for a difficult day of tournament play. These hazards are very much part of the game and cannot be altered in any way. These course conundrums can be a favorable circumstance for ingenious problem solving and personal growth for your kids.
Like any other sport, success in playing golf doesn't happen overnight. Constant practice teaches your kids discipline and the value of determination. They may have more misses than hits, but with practice and persistence, all efforts will eventually pay off. These values will help kids face tough challenges in life.
Listen to this great Golf for Beginners interview with Hank Haney - Tiger Woods former instructor - as he offers golf tips for beginners to tournament players.

These are just few of the many virtues kids can develop through healthy sport. It would be wise for parents to invest in an activity that their kids would both enjoy and learn good habits.
What makes golf more amazing is that golf can be a wonderful and fun activity for the whole family – dads, moms, kids, gen-y'ers, even senior citizens find it a great way to stay active! It's a game you can play from the moment you're able to hold the club until the time your arms could no longer swing. Introducing golf to your kids might be introducing them to the sport of a lifetime.
Kids as young as three (but more likely five to seven years), can already begin formal instruction – even if it's just hitting balls at a practice range.
You can provide them age-appropriate clubs. A lot of sporting good stores offer cost-effective clubs designed for kids of specific age, height and skill level. You may even get your little girls some special golf clubs with a great range of colors like purple and pink or your little boys some fun and fancy junior golf headcovers. These could be great gifts or rewards for that awesome and perfect first swing.
To inspire kids pursue and excel in this sport, you may also want to take them to events like the U.S. Kids Golf Tournament or Junior World Golf Championships. Tickets to these events may be bought online through the organizers' website or event ticket brokers with a reliable event ticket broker merchant account.
Spending time for special rounds of golf with family is a great way to devote quality time with them and an avenue to grow, learn, and have fun time together. On top of that, it's a very amusing and engaging way to stay healthy as a family.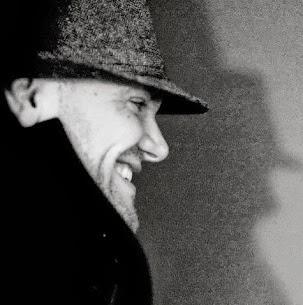 Blair Thomas is a successful entrepreneur who co-founded eMerchantBroker.com, the top high risk credit card processing firm voted by top credit card processors. He has managed several successful agent offices and registered ISO's.  When he isn't working hard in the payment's industry you can find him hiking the hills of Los Angeles.  Check him out on Google Plus.
photo credit: http://www.pequesymas.com/