I've been suffering with the worst bout of Writer's Block since I was writing my dissertation and had to fend off kitten cuddles in favour of penning 15,000 words about the discourse in the fashion journalism landscape. And how I have attempted to combat that?
Well, to put it simply, I haven't. I've opened up new documents to try and forge some words on topics that I genuinely want to write about but discarded them without a moment's hesitation. Gosh I hate Writer's Block.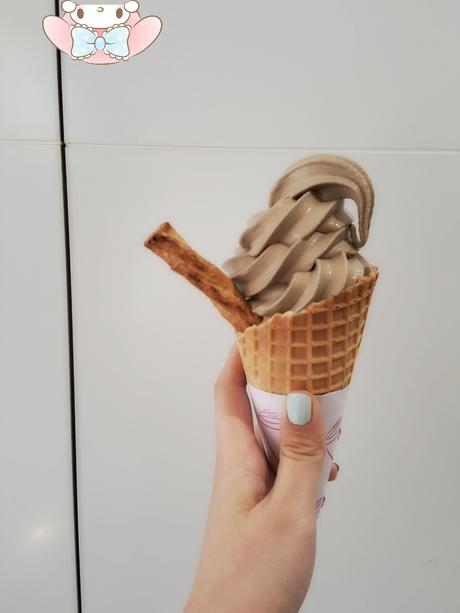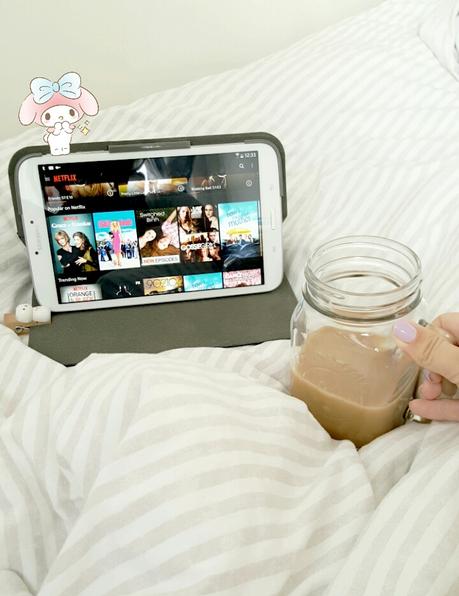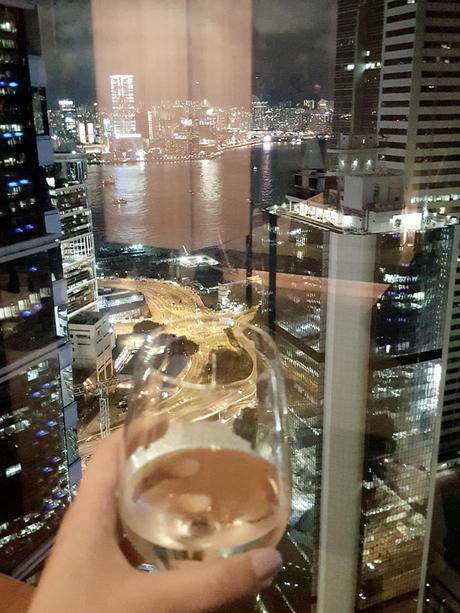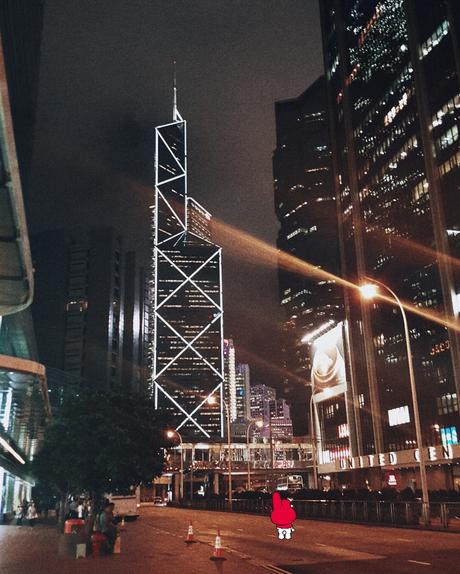 Things I've been doing + things I haven't. The mid-May edition.
Katy wrote a post recently on the joy of missing out and I realised I almost wholeheartedly agree with her sentiments. I've had to miss out on plans with friends a lot lately but I realised that I've loved – no, needed – this time to be at home and get back to the basics. Hong Kong, I love you, but you're too loud and noisy darn it! ;) I can't hear myself think mate. (I did also venture out to Admiralty for drinks avec beautiful views though.)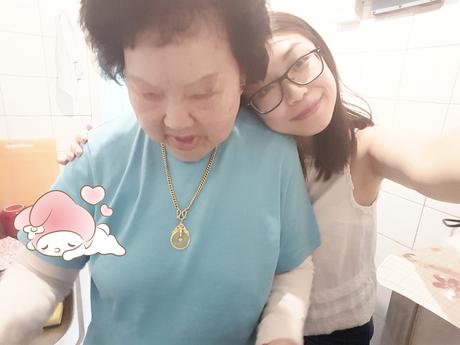 Lately I've been spending a lot of time at home in my apartment with my Granny. She's been here for about 2 weeks now and still hasn't adjusted to the time zone! Actually my Granny is fairly unwell at the moment as well so I'm trying to spend as much time with her as I can. Currently that means me having to wear two jumpers and a dressing gown while she puts the air-con on all day everyday!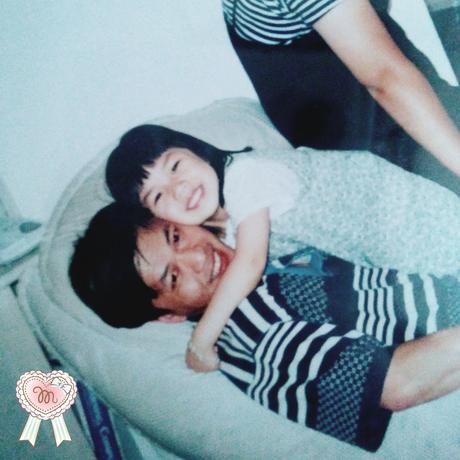 I love this snap of my Dad and I. (I guess it's creepy to call your father Daddy online, but I genuinely do, haha.) çˆšĺœ°. Missing him quite a lot lately so I'm super excited to see him in Malaysia next month.
What other random nonsensical things can I tell you?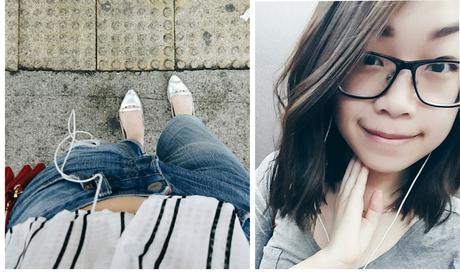 Snipped all my hair off earlier in the week because why not, YOLO and all that. But really. Too hot for hair and I kinda prefer short right now. I also snapped these other selfies on Monday which slightly make me want long again but then I remember that I don't have to brush my hair anymore. WIN.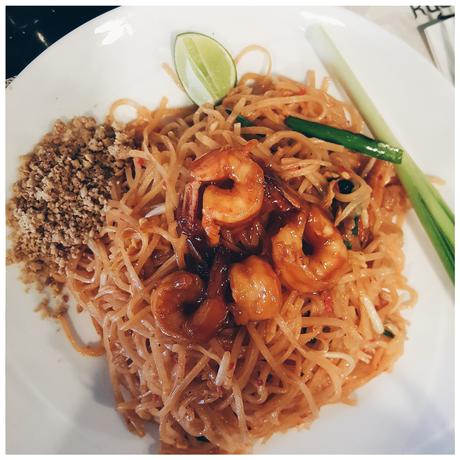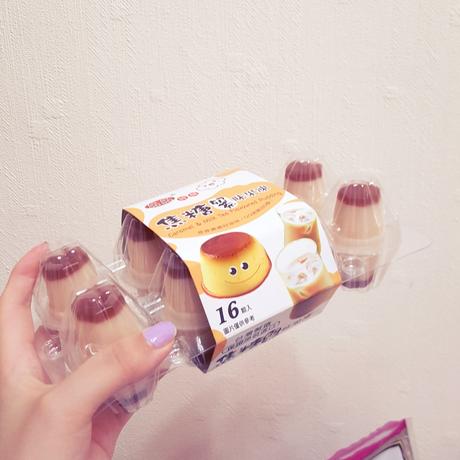 Look at this pad Thai btw. Insanely good.
And these cute Taiwanese desserts. (Shame they look cuter than they taste.)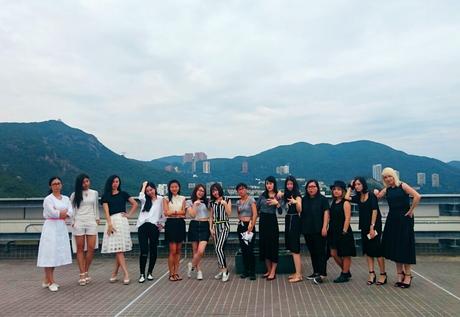 Work has been pretty fun again lately. There's a lull in the season (semi-perks to the fashion industry!) so we've been able to spend some time together to celebrate birthdays and new colleagues. On this day we decided to coordinate outfits in monochrome for Kylie's birthday and ended up having a rooftop photoshoot. Just look at that view, y'know.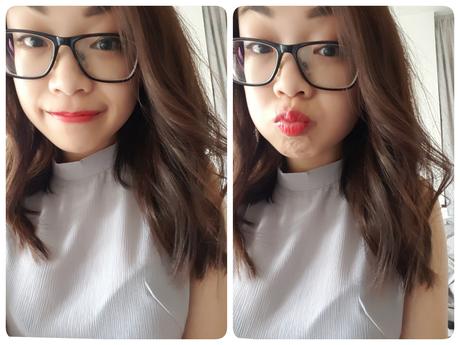 … I feel like my Writer's Block has been lifted with this simple diary-esque post! Miracles do happen! What have you been up to lately? Come and have a natter in the comments; I'm going to go and pen a post about the Hello Kitty dim sum restaurant. Yup, see you here tomorrow ♥