Life Hack Academy Live at the Altman building was a pretty amazing experience that I was invited to by Ford Motor Company. The event was jam packed with experts from different backgrounds that shared their life hacks with attendees throughout the evening.
http://yeisamartinez.com/wp-content/uploads/2018/04/40c4a258cc7ae366b046203ea03055f1.mp4
Actress Tia Mowry and writer Debra Perelman shared some pretty cool food life hacks which included how to make a meal in a mason jar and how you can useb your Ford automobile with the Alexa app to sync your recipes with your shopping list.
Travel Guru Brian Kelly gave the crowd tips on gaining more travel points with every booking. Plus, we found out how American Express has a pretty sweet 90 day protection plan that can help protect most of your purchases. For example, if you buy a coat and it ends up getting lost or damage within 90 days of the purchase date, just file a claim and American Express will reimburse you what you paid.
Instagram star Jessamyn Stanley revealed her secrets to reaching fitness goals and how to have a better self image and be more body-positive. While "The Minimalists"shared advice on getting rid of the unneeded materials things in your life. By only retaining items that add value to your life, you can ultimately lead a more fulfilled life with less.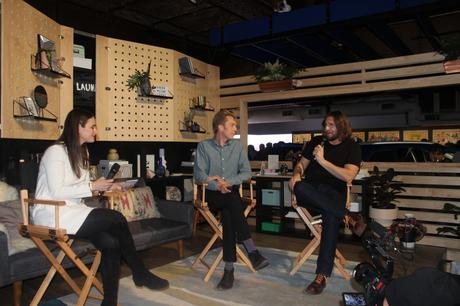 There were many signs throughout the space that helped conjure up some inspiration: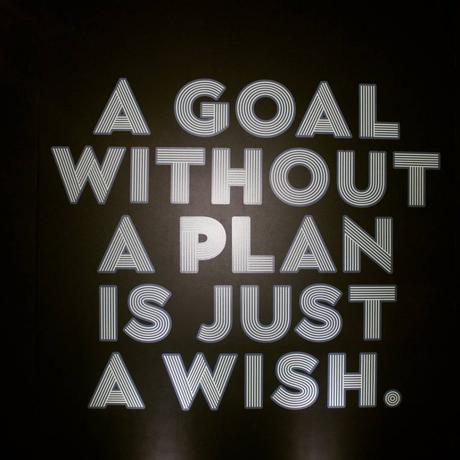 While other signs included ways that the Ford EcoSport's design can be incorporated in your own thought frame when it comes to maximizing your own living space:
"Hack your small space. Most of us have more things than we actually need, without enough space to accommodate it all. These hacks can help you declutter your space-and life- so you can focus on living more, with less. When it comes to maximizing space, the EcoSport offers 60/40 fold-flat rear seat backs, so you can stow whatever you need-big or small."
The crowd of press, influencers, and local New Yorkers were able to experience an immersive night filled with tips and tricks that maximized every aspect of their lives and helped set some motivation in place for the year to come.