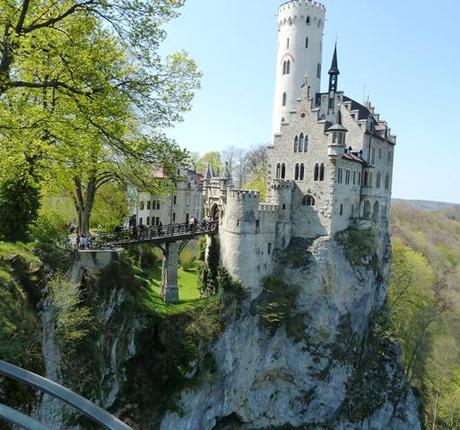 Chances are that unless you live in Germany, you haven't heard of Lichtenstein Castle (or Schloss Lichtenstein in German).  Here are seven interesting things I found out about Lichtenstein Castle during a recent visit:
#1. Lichtenstein Castle Has a Nickname - Lichtenstein Castle is a source of pride among locals in the southwest state of Baden-Württemberg,  so much so that it has acquired not one, but two nicknames.  The first is "Neuschwanstein's Little Brother," after Neuschwanstein Castle, the most famous castle in all of Germany and the one that the Disney castle is based on.  The second is the "Fairytale Castle in Baden-Württemberg," again indirectly referencing Neuschwanstein Castle.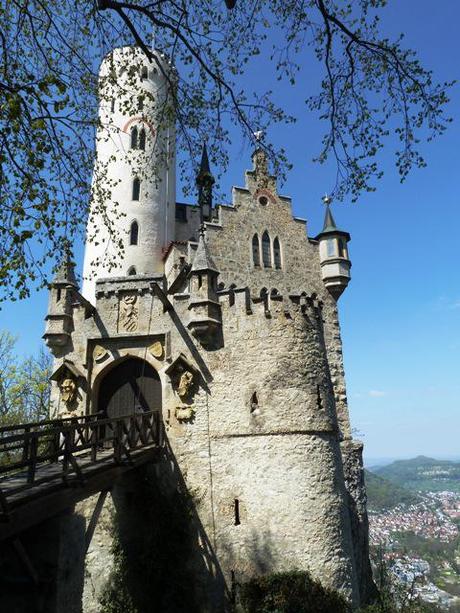 #2.  Lichtenstein Castle Isn't Overrun with International Tourists
– Despite being a source of local pride, Lichtenstein isn't on the radar of most international tourists.  As a result the 30 minute tour is only available in German (although English speaking guests can request a handout translating what is being said in English).  It may be possible to arrange a tour in English or French, but it is only for groups and arrangements must be made ahead of time.  Despite Lichtenstein not being a stop for most international tourists, it is popular with German tourists eager to see Neuschanstein's Little Brother. I personally loved Lichtenstein Castle and even J.P. my German fiance who's not much of a castle guy said it was "cute."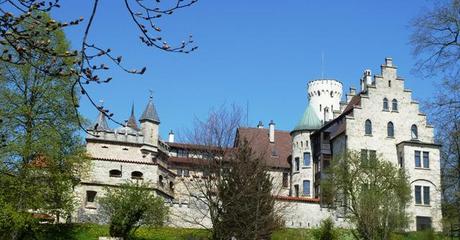 View walking up to Lichtenstein Castle
#3.  Lichtenstein Castle is a Relatively Young Castle – Lichtenstein Castle is still an infant in castle years having being built between 1840-1842.  However the castle grounds have a much older history and the original castle was built in 1200, but destroyed twice until it finally fell into ruins.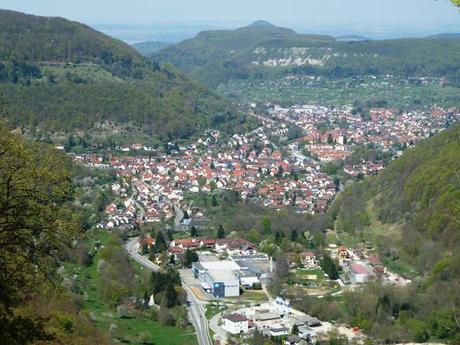 View from Lichtenstein Castle
#4.  Lichtenstein Castle is a Small Castle - Licthenstein Castle is the smallest castle I've been in to date in Germany, but that doesn't  make it any less impressive.  Plus it offers vast views of the Echaz Valley and Swabian Alps.  And when you consider that Lichtenstein was only built as a hunting castle, it does start to seem rather large.  I've never thought of a castle as "cozy" but that's the feeling I had as I toured inside Lichtenstein Castle, well except for all the antique rather uncomfortable looking furniture.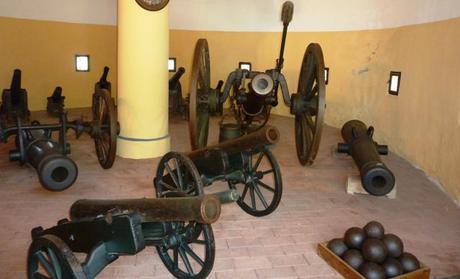 Despite being a "cute" castle, Lichtensein has a lot of historic weapons and armor on display.
#5.  Lichtenstein Castle is Based on the Novel "Lichtenstein" - How many castles were inspired by a book?  I don't know, but  Lichtenstein was one of them.  It was inspired by the 1826 novel "Lichtenstein" by Wilhelm Hauff.  I haven't read the book yet, but it's on my reading list.  I'm curious to find out how a book inspired this Neo-Gothic castle.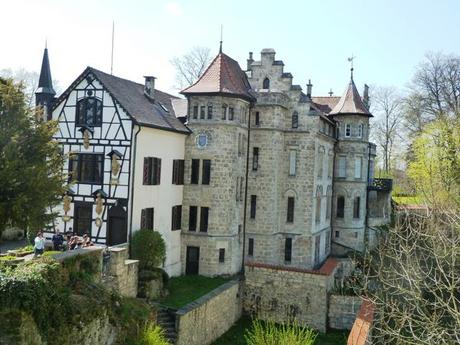 #6.  Lichtenstein's Name is Self Explanatory
– No interesting story here.  Lichtenstein is German for "light colored stone" on which Lichtenstein is build on, showing that German practicality has been around for at least a couple of centuries.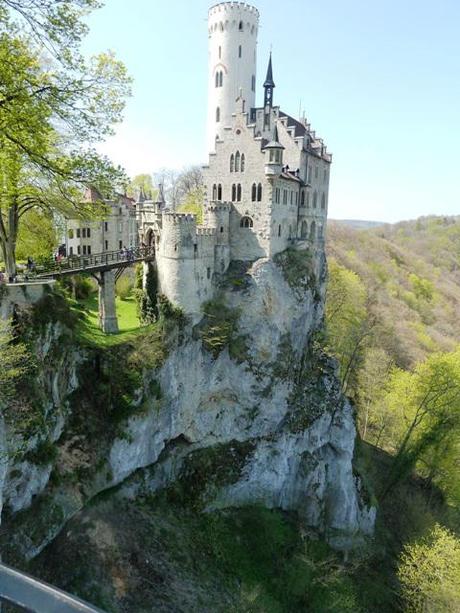 #7.  Lichtenstein Castle is Definitely Worth a Day Trip from Stuttgart
- Lichtenstein is only an hour drive south of Stuttgart and is a scenic drive with rolling hills and small villages through the Swabian Alps.  I would highly recommend a trip to Lichtenstein to anyone interested in exploring castles.  If you wanted to turn it into a day trip, Germany's only Easter Egg Museum is just a short drive away, as are two interesting caves (more details coming soon).
For driving directions from Stuttgart to Lichtenstein Castle see:  View Larger Map
For more info see the official Schloss Lichtenstein homepage.
For more castles in Germany see:
Photojourney to Heidelberg Castle
Castle Ruins in Stuttgart
Hiking in Germany with Ruins and Castles
Heidelberg Castle Lighting
Hohenzollern Castle
I'm sure there are more than seven interesting things about Lichtenstein Castle.  What else can you add?