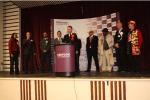 A few thoughts on the Croydon North national byelection last night. I was there twice this week, including polling day. It was a disappointing night for the Liberal Democrats. Some may say the result was not unexpected in an inner city Labour stronghold at a time when the Lib Dems are unpopular. But there are important pointers to take from the campaign.
Admittedly I didn't see as much of the campaign as I would have liked but my overriding view was that Croydon North, with one of the highest African and Caribbean populations in Britain, was an excellent opportunity to test out new strategies for appealing to these communities and doing things differently. Sadly I did not see much evidence of this. The reality is if we don't take opportunities like this to learn, to take risks, then we are never going to progress.
FULL RESULTS

Steve Reed, Labour: 15,898.

Andy Stranack, Conservative: 4,137.

Winston McKenzie, UKIP: 1,400.

Marisha Ray, Liberal Democrat: 860.

Shasha Khan, Green Party: 855.

Lee Jasper, Respect: 707.

Stephen Hammond, Christian Peoples: 192. Richard Edmonds, National Front: 161.  Ben Stevenson, Communist Party: 119. John Cartwright, Monster Raving Loony Party: 110. Simon Lane, 9/11 Was An Inside Job: 66. Robin Smith, Young People's Party: 63.

Turnout: 23.5% (93,036)
According to the 2001 Census, Croydon North has the 7th highest Black (African and Caribbean) population in the UK, making up 23.9 percent of the electorate. That percentage will no doubt have risen considerably in the past eleven years and is probably in the high 30′s.
The fact is no party can win, or even come close, in a constituency like this without the Black vote. It is possible to rationalise the circumstances in this election and argue that the majority of Black voters stuck with Labour out of sympathy with the late Malcolm Wicks, whose death sparked the byelection. But that wouldn't be quite accurate.
Lee Jasper, standing for Respect, came from nowhere to take 707 votes, with many coming from Black communities. And he did this without a traditional 'ground operation' of canvassing, leafleting and knocking-up. One can only speculate about the result if Jasper had supplemented his highly-effective 'air war' – in the media and on his battlebus – with a door-to-door operation.
There is a lesson here. The right candidate able to connect with Black communities, with an nose for eye-catching media opportunities and an organised ground-operation on the streets stands a much better chance in seats like this. Before the last election Nick Clegg spoke of breaking Labour's stranglehold on the inner cities. Liberal Democrats must not abandon that dream.
Jasper may not have picked up nearly enough votes to cause a serious threat to Labour this time around – although he has pledged to stay and fight there – but he seemed like the only candidate who was reaching out with a clear message on austerity cuts, jobs and justice. And he appeared to be the only candidate that looked like they were having fun! That's not a frivolous point; at a time when mainstream politics are increasingly turning voters off, having fun while being passionate about 'real politics' as it effects peoples' lives elevates a candidate above the norm.
Marisha Ray has a lot going for her and I strongly believe she would make an excellent candidate for the party elsewhere. It seemed to me she did her best in Croydon North and ought to take a lot of credit for her efforts. But there is a bigger issue – the need for the Lib Dems to fit round pegs into round holes and to think outside the box when it comes to campaigning in seats like Croydon North. To be 'different' in an holistic sense, not just having a candidate of colour but matching the candidate with the seat and matching both with the campaign.
We need to be adventurous in our tactics, as Jasper was, and supplement this with good old fashioned pavement politics that has brought the party success in the past. Unless Lib Dems match old and new we will find it ever harder to break out of our shrinking strongholds in increasingly diverse cities. We need to use opportunities like Croydon North to experiment, but also to have a genuine 'feel' for the community, what their issues are and what will resonate on rough estates as well as the leafy suburbs.
It's also about delivering. Not just leaflets! Delivering action at a local level to help the most disadvantaged. At a time when many services and organisations are being shut down local parties in places like Croydon need to be at the forefront of campaigns against cuts which will adversely effect people in the inner cities. Failure to do so will continue to reinforce our image as a middle class party.
So while it was good that we ran a minority ethnic candidate in Marisha, and a talented candidate at that, we need to go further by analysing the inner city seats and working out far in advance what campaign is most appropriate for each area. Ironically today is the time do be doing this, even as we prepare to take a pasting in 2015 in places like Croydon North. Because it is only by having a presence in predominately Black neighbourhoods now that we can create the base from which to build when our fortunes turn for the good again.
If we don't the good times will once again see us rising in the leafy suburbs, while the inner cities continue as safe Labour seats. In other words no change from 2010. We must change and cannot afford to lose another opportunity like Croydon North to get our message right when it comes to reaching out to African and Caribbean voters.
By Lester Holloway @brolezholloway