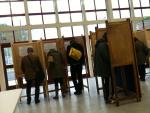 It was disappointing to see the Lib Dems lose the Whitefoot council byelection in Lewisham last night. We had an excellent candidate in Janet Hurst, and Vijay Naidu did a great job as agent. The result indicates that even with all these positives it is a hard fight in the current political climate.
 It can be misleading to read too much into one individual result, especially when the Lib Dems have been winning other council byelections around the country, however it is worth focussing some attention on Whitefoot not least because it is exactly the kind of 'urban' area that the party hoped to win before the general election.
Just because we are in a Coalition government should not mean that the party abandon its' original aims at a local level when it comes to competing against Labour in multicultural London. 
In the aftermath of the London mayoral elections, I wrote a blog proposing a ten-point plan about how to win in places like this.
As we were defending a seat – following the resignation of Pete Pattisson who stood down to take up a teaching position in India – it was especially the case that we hold our own in wards like Whitefoot.
Jonathan Fryer, chair of the London region, tweeted this morning: "Fewer than 1 in 4 voters in #Lewisham #Whitefoot voted in the byelection today, underlining a disconnect between politicians and the public." That is true however one party won despite the disconnect, and sadly it wasn't us. 
Therefore I hope that the party take a long hard look at the result and ask questions like whether we are giving enough opportunities to talented young BAME members. 
By Lester Holloway @brolezholloway