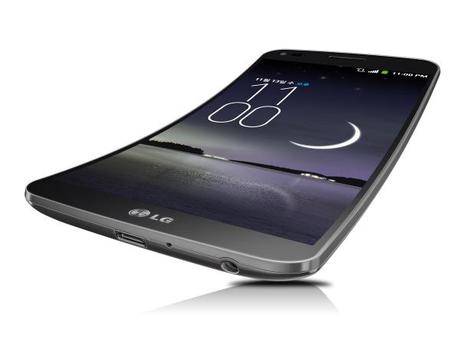 In December 2013, LG had introduced their curved Android smartphone 'G Flex' in India. And now, yesterday on 6 February, 2014, the curved smartphone has finally been launched in Indian market.
G Flex is big, bright, has a self healing back, and yes, it's curved! The curve of G Flex has been designed in a way that it enhances the voice call quality by following the contour of the face and bringing the microphone closer to the mouth than it can possibly be in a flat phone. The curve also enhances the viewing pleasure while watching videos, pictures or reading books.
According to Mr. Soon Kwon, M.D., LG India, "Curved flexible displays are a groundbreaking technology that enhances consumers' viewing experience by many degrees. LG's latest offering G Flex combines innovation and technology along with sleek, curved design that not only delivers a more comfortable grip and fit, but offers better voice and sound quality. G Flex represents a new era in the smartphone space where curved and flexible displays are no longer a sci-fi fantasy."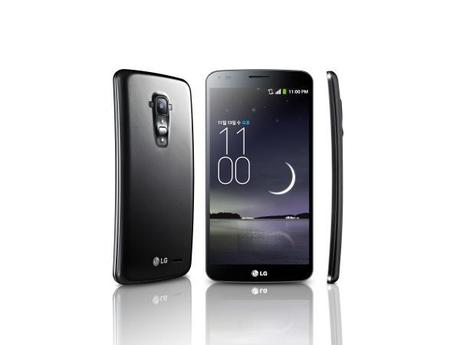 G Flex also comes with LG's innovative Rear Key design that places the physical keys at the back of the phone. The keys are placed where the index finger of the user can most easily reach them, without any need of shifting of grip. This reduces the risk of accidental drop of the phone.
G Flex has a bright 6 inch POLED  display, 3,500mAh battery, Qualcomm Snapdragon 800 chipset and a 13MP rear camera and a 2MP front camera. It has 2 GB RAM and 32 GB storage. It weighs 177 g and is 160.5mm x 81.6 mm x 7.9/8.7 mm in size.
It also sports a Self Healing Back that can remove minor scratches by itself. Other features include QTheare which gives quick access to photos and videos and even YouTube. Dual Window facilitates multi-tasking, and G Flex also has LG's KnockON feature which enables locking and unlocking of homescreen by just knocking on the screen.
And now, the all important thing. G Flex is a premium device. And therefore, it bears a premium pricing. The price of LG G Flex in India is 69,999. 
For further details about features and specification of LG G Flex, check out this post which I wrote when the device was introduced. LG G Flex, Curved Smartphone with POLED Display
***************************************************************
How far can a person go to fulfill the dreams of someone else?