I know London Fashion Week isn't all about the personal style of those who attend, but to some extent it's interesting to see what people are wearing whilst the week rolls on....
In this post I'm highlighting my personal style; hair, make up and clothing for day 1.
LFW Day 1 Style Inspiration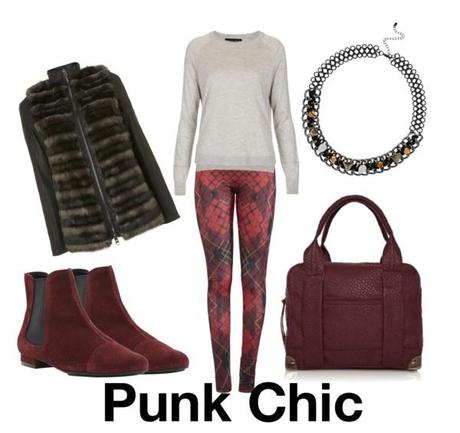 As the British weather was typically raining I decided to head for comfort.  Embracing this seasons tartan I was eager to make sure my first outfit had a flash of it.   I fell in love with the Alexander McQueen leggings but as they were a touch out of my price range I ventured onto the highstreet to find an alternative.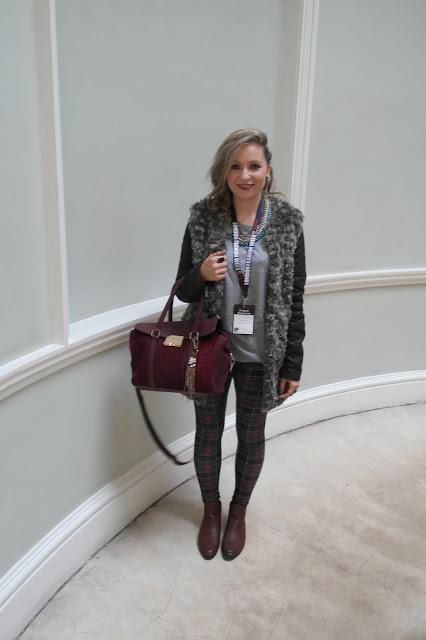 For this look it's a bit masculine for me but I actually felt it worked.  I tend to be your classic dresses kind of girl but I really adored these garments so much, that they pieced together so well I had to wear them.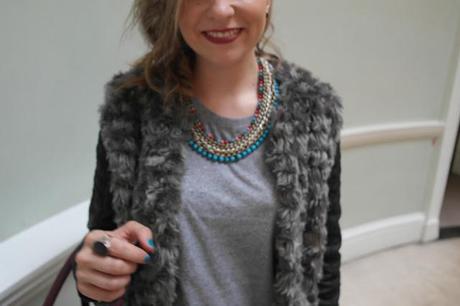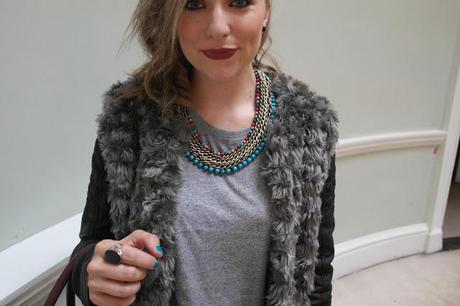 From the tartan leggings I picked out the blues and focused on this with my nail color.  I also chose my Next berry leather bag to encourage an AW13 look.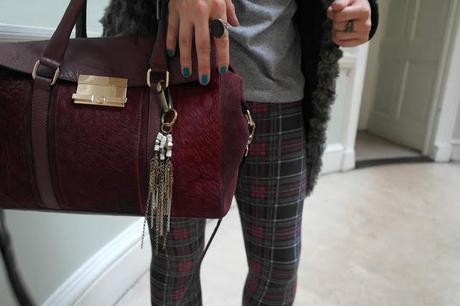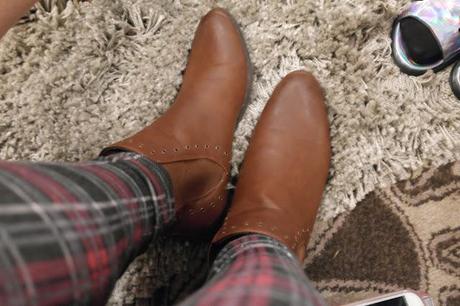 I never thought I could pull off ankle boots but these seem to work plus they are comfy... and cheap! I got these leather boots from F&F and they also come in black.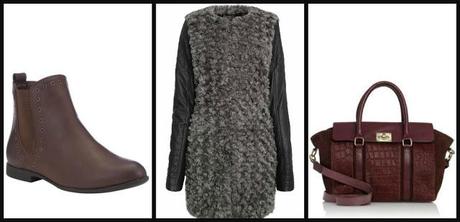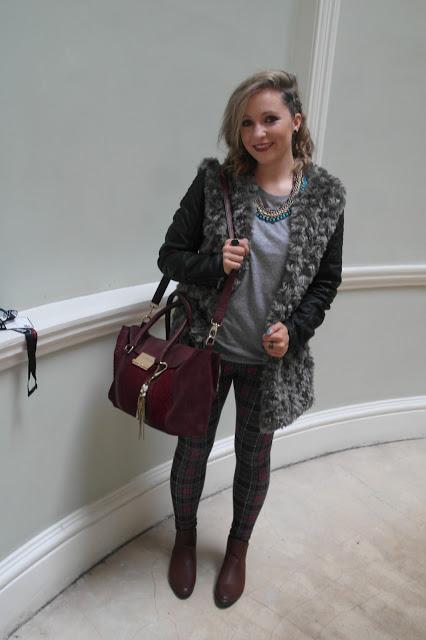 What I'm Wearing:
Coat - Next Grey Faux Fur PU Sleeve Jacket* - £70.00
Leggings -Topshop Tartan Leggings - £28.00
Boots - F&F Eyelet Chelsea Boots - £18.00
Bags - Next Berry Croc Effect Large Tote - £80.00
Necklace - Topshop Blue Beaded Necklace - £18.00
 My first day was good but only a few shows so I spent a lot of time seeing fellow fashion writers.  I popped by to see the wonderful team at Handpicked Media and The Apartment.
So as LFW style goes... how did I do this time?

xoxo