Each fashion week even though I love going to all the shows I really do enjoy taking the time to explore the designer showrooms in Somerset House. 
After a hectic Saturday I decided first thing on Sunday to go and have a relaxing wonder around the London Fashion Week Designer Showrooms.  Each time I do try to discover new designers or at least hunt for collections that really catch my eye.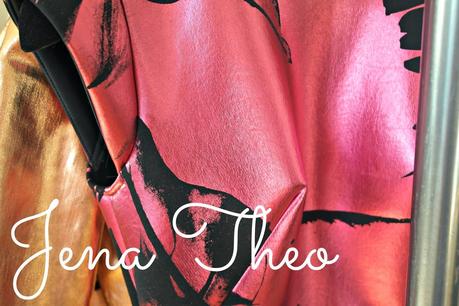 The talented Jenny Holmes and Dimitris Theocharidis, have each season managed to raise the bar for their collections.  Since their days at London College of Fashion, Jena Theo has continued to impress and the upcoming Ready To Wear AW14 collection is no exception. An electric mixture with inspiring flashes hinting on an 80's theme, and the hot tend for AW14 is of course the bomber jacket which was a dominant piece throughout.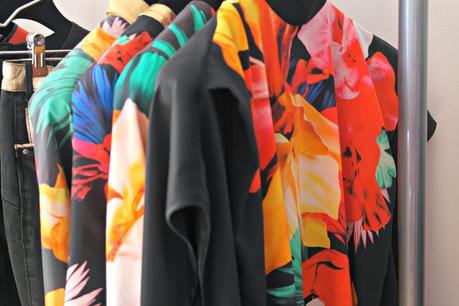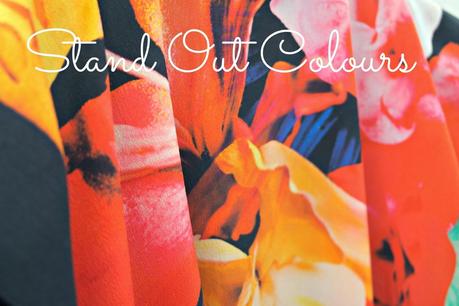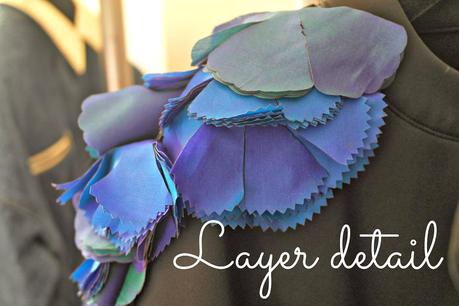 A very exciting use of detailed color... I wouldn't usually have gone for something this vibrant but I was really impressed.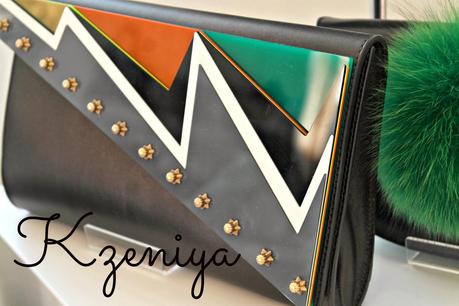 Kzeniya clutch bags caught my eye due to the soft pom details on the front of their leather accessories.  I hadn't actually seen or heard of this designer before so was interested to discover more.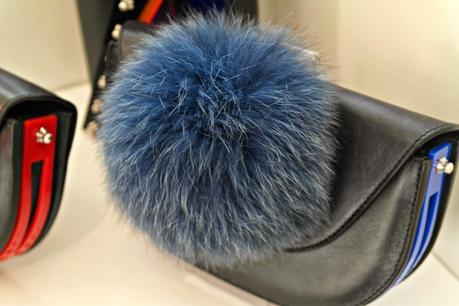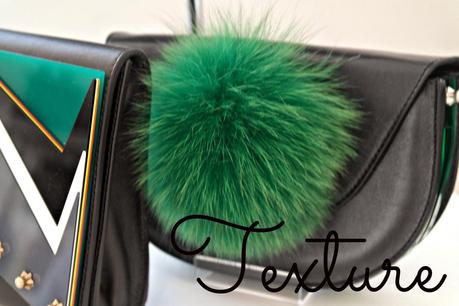 A very very simple range of bags but I think the less is more approach is great.  Small additional accessories added on to the classic designed items really is key to their entire range.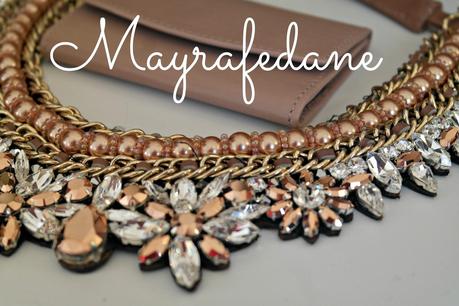 I am all about standout necklaces at the moment so was immediately drawn to Mayra Fedane's collection.  This bundle of high-fashion pieces really proved that it doesn't have to be summer to have exciting accessories. They had elaborate necklaces full of gems and textured handbags with autumnal colours but each piece had interesting details.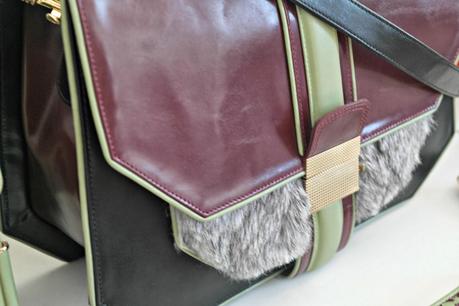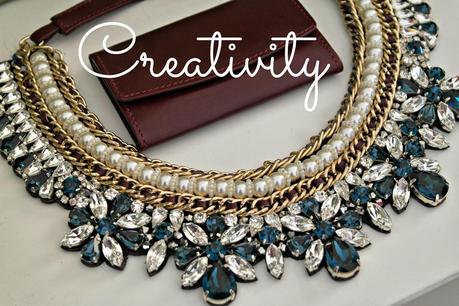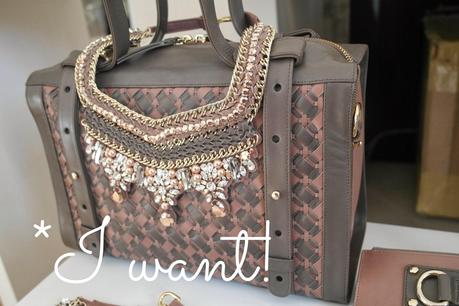 To be honest I simply wanted everything. I was truly in ore of the necklace above with it's combination of chains, leather and feminine pearls and gems... a recipe for glam in AW14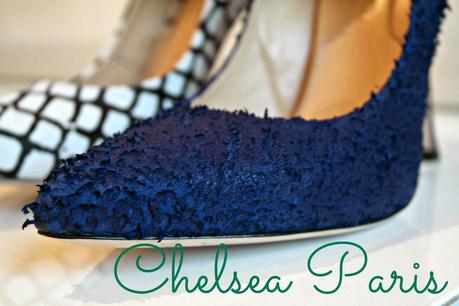 ;ll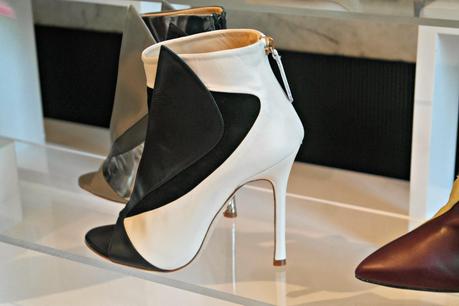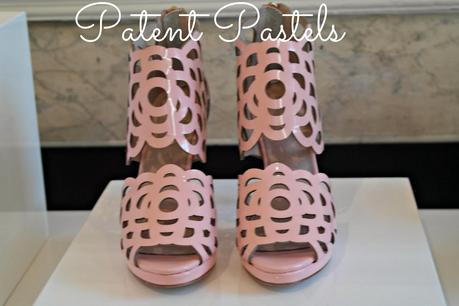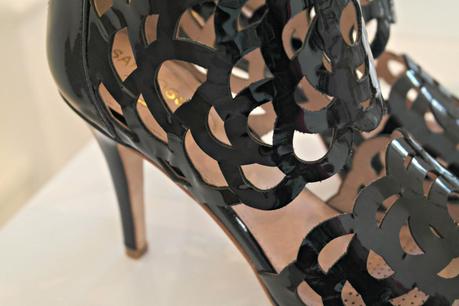 It's about combining fashion with a comfortable fit, was the tag line for Chelsea Paris shoes.  I did see some hints of similarity between these and last seasons collection from Sophia Webster, but somehow these were immediately ready to wear and very easy to put with looks.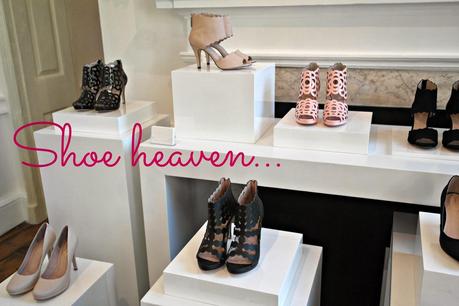 Blacks, nudes and pale pinks were the main colours for this collection but I also spotted hot color for the season; colbalt blue but used with court shoe and with a delicious amount of texturing.  I also spotted patent fabrics and along with detailed cutout heels.  A combination of shoes oozing with stylish charm. 

Obviously as this Somerset House and it is of course fashion week there always plenty going on outside of the showrooms. I'd had a beautiful coffee at resident coffee shop Fernandez and Wells but I also indulged in a little treat from The Swatch  Pastry stand.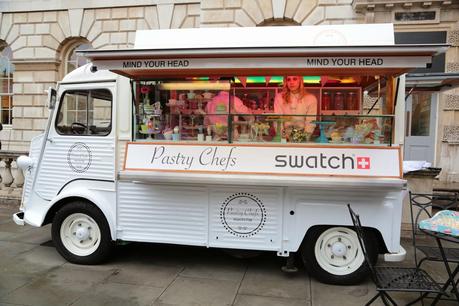 Hosted in a 'Amazing Spaces' style van the delicious sweet treats from the Swatch team were exactly what was needed!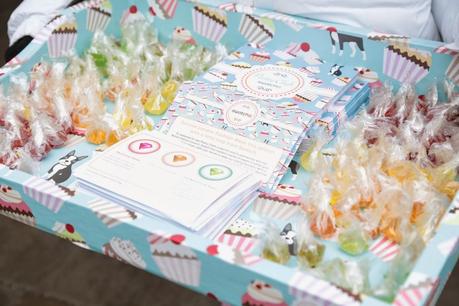 They gave away some little sweets  which were all a helpful aid to carry us fashionistas through the hustle and bustle of the week.  The Beautifying Sweet – packed with vitamins E, A and C to keep your skin and hair looking healthyThe Energy Sweet – with chilli and guarana to keep you goingThe Calming Sweet – with chamomile to help you wind down after a busy day of showsAs you can imagine it was help very much appreciated! 

Which designer from my top picks do you like best?  What did you like the most? 

Annie xxx