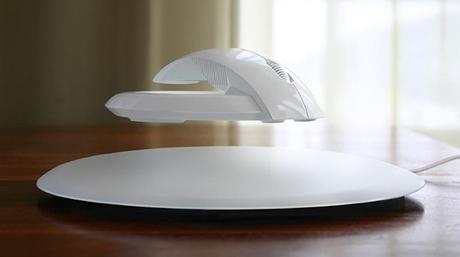 Designstudio KIBARDIN presents a new product, a levitating wireless computer mouse.
The "handy" gadget boasts a sleek design that comes in a modern, simplistic color palette of black or white. The set includes both a mouse pad and a mouse with a magnetic ring, which allows it to float in midair.
Led by designer Vadim Kibardin, the futuristic device serves multiple purposes. Other than looking awesome on a computer desk and enabling users to perform with a functioning cursor, Bat has the added bonus of evading nerve damage and dysfunction. It is specially designed to prevent mouse operators from experiencing carpal tunnel syndrome—the painful hand, fingers, and wrist condition that is often associated with prolonged use of a mouse.
Bat is sure to grab the attention of plenty of consumers; however, the product is not yet available to purchase as it is currently in its testing phase.