letters to the person i was is a poetry collection about the past, the present, and the future. It is a compilation of every word Sana wishes someone had said to her when she was a young girl. When she was struggling. Falling. Breaking. Bleeding. It is a reflection of the responsibility she feels to say these words to everyone waiting to hear them. Consisting of four chapters titled "the innocence," "the refusing," "the understanding," and "the growing," the collection is meant to take the reader on a journey of pain and hope, reinforcing the idea that life is still worth living. That life is always worth living.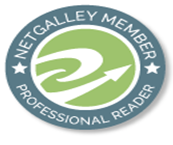 ***
[I was 12 / I was not okay / I was 12 / when she picked up her first knife / dragged the blades across her skin / and watched the blood / stain the sink]
***
(@AndrewsMcMeel, 25 February 2020, 143 pages, ebook, #ARC from @AndrewsMcMeel via # NetGalley and voluntarily reviewed)
***
***
I was moved and impressed in equal measures by this collection of poetry. I was a bit put off at first because the collection uses a very childish and cartoon-like font which took a few pages to get used to. Once I'd adjusted to this however I found incredibly moving, sad and beautiful poems between the pages. The collection is full of lovely, colourful sketches and images as well. The poems are deep and intense and dealt with some pretty dark subjects without becoming depressing or maudlin.