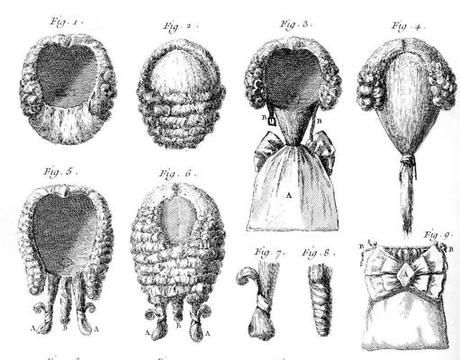 READ THE PREVIOUS LETTER HERE
My Dear Reader.
The graces of writing and conversation are of different kinds, though many strive to be equally successful in one and the other, either because dissipated by the awe of company and unable to recollect their opportunities earnestly, or since they are hot and dogmatic, quick in opposition and tenacious in defense. Those who scorn the more accurate method, praise extemporaneous talk, confused by their haste to triumph. (For a long time, I toyed with the idea of amusing myself by publishing here a small essay on the disease of INDOLENCE in sport—before I embraced a more sanguine topic.)
Affluence of language, always necessary to sports writing as well as colloquial entertainment, and more labored beauties, which the game of soccer itself requires, are neglected. Football media are so furnished with matter on common subjects that literary discourses glide over them as heterogeneous bodies, without admitting their conceptions to mix in the circulation. Most presses and newspapers, disabled by their own sectarian violence and perplexed by both the narrowest and the finest of passages, are in the situation of the caveat emptor that Martial once described, in the Seventh Book of his Epigrams, when he wittily discusses meanness of spirit as it relates to the public sphere: "Omnia Castor emis, sic fiet ut omnia vendas" [Who buys without discretion, buys to sell].
By seeming to enforce it, none ever yet got the better in an argument: and so it goes for INDOLENCE, which comes back with its quiet fury, and wholly forgetful of all considerations of my former amity, to attempt the destruction of this piece on the unpardonable, murdering swords of sports writing. See how little dependence is to be placed on human resolutions, or even inclinations! I believe I should not wrong myself if I said I had gained the better side of thirty, but in Italy, a scene of perpetual gaiety, there are no men who are not gallant or whimsical; as for that huge Empire across the Atlantic where I now live, no one is really old. I had the opportunity to decipher mazes and intrigues, but what I am anxious to call your attention to is rather this:—
Here we stayed six months in a public capacity [sentence is scratched with book-keeping marks], and there was no talk of our removing Catch-22; but soon after its inception, after a few changes, it fell into the disgrace of a technical renovation, and was confined in a dark room for almost five weeks. Afterwards, as I just learned, whether for flatter and taste at all my qualifications, or for the polite favor of Nature and Education, this site grew as much as to surpass the yardstick of 50,831 visitors, like a Dutch settlement takes breath in Java, or a pilgrim crosses the Pyrenoean mountains and proceed to Madrid, in spite of the Spanish formality and stiffness.
Should this blessing endure, thanks to the wonderful, learned events that have fallen within the compass of my observation, it would only caress and solicit my ambitions. For, if I was ever framed with great justice, my wig stitched with foreign parts is admired beyond what one could expect of my species of writing; a shoe-maker in his criticism must not go beyond the sandal, and I doubt that the Miscellanies of Jonathan Swift—splendidly, lovingly bound as they are—or Samuel Johnson's persona of The Rambler himself must have many more elevated stations they can boast of. I have experienced, however, almost as frequent vicissitudes of Fortune as there are to be found in the climate. Different propensities arise with different circumstances. The present felicity is, perhaps, too great to be permanent—it is a true characteristic of the people of England, after all, that they are easily led, but impossible to be driven to anything; they yield on soothing, but are obstinate on control.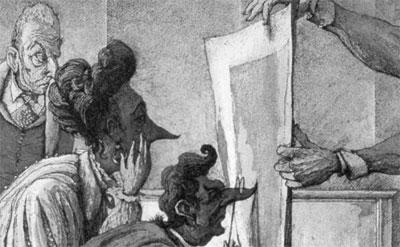 When I had taken a firm resolution of opposing a swarm of cheap soccer commentators, who look like a Pantaloon in a prelate, or a flattering courtier who waits for his enemies to be stuck on the poles, I concerted my measures in the best manner I was able. In the first place, I reviewed my faithful allies of the Republic of Letters, all staunch friends to the cause: independent booksellers, tigers who roar more fiercely on paper, and veterans of the Grub-Street wars. In the next place, I have taken sufficient care to strengthen my alliances with the Moderns, like a historian illuminating the circumstances of a heroic deed, or like a charming whore in Utrecht who is humming an allegro from Mozart, because she knows that when a thief robs a thief the devil has a good laugh.
I've traveled to Bohemia, Germany, Switzerland, Holland, Flanders, and I've repeated a few times the same silly tricks. Every profession has its general codes (and is always in a hurry), just as there is a standard grammar for coaching. Take the case of Didier Deschamps at Marseille, or that of Claudio Ranieri's brief spell at Roma: two managers whose style, I might very well argue, is packed with trade idioms. When it works out that black is black and white white, and your team is so sovereign as a Vivaldi concert in the Rue Neuve des Petits-Champs, then your audience is made up by these individuals: minister, financier, magistrate, soldier, writer, lawyer, merchant, banker, dancing-master. The harder times get, the more the idioms increase, and the characters I can gather from a rigmarole of rascals are now dressmaker, jeweler, furnisher, laundry-man, swindler, chamber-maid, cook.
So you really give a good lesson? Oh, well, I dunno. I am pleased with my morning, when I wake up from a very sound nap and I return to my study, filling my pen again and folding my papers into proper margins, to delineate the scene before me. As the case of Mario Balotelli abundantly proves—his prevailing vices and reigning follies, the redundancy of manners, the shades of his character—pleasure is always a business, never a need; what makes fashionable people so picky about their amusements is an abysmal idleness. Satisfied with my own thoughts [letter continues on verso, over-reaching], as if arising from proper dining and acquaintance, I had resolved to address this study of INDOLENCE and prepared myself accordingly, mostly meditating about players of irksome melancholy, such as Adriano or Mirko Vucinic. I had actually gone so far as to write three introductory sentences, all of which I burnt; and was just blacking the letter I as a beginning, when I became aware of the entertaining success of Catch-22 in the field of prose adventures.
Between you and me, this type of sports writing is nothing but a jumble of all sorts of odd noises, the confusion of tongues of the inhabitants of the Tower of Babel—the writer's nose crouching with open mouth trying to catch a few drops of the icy water falling from the cask of the Danaides.
The failing and weaknesses of INDOLENCE are apt to be considered venial. They make very little scruple of indulging. But the habit, being the least alarming, is perhaps the most fatal; it grows with our growth, ans strengthens with our strength, till it has weakened every exertion of public display. (It is a circumstance of peculiar regret that this should often be the propensity of delicate and amiable minds, like Arshavin.) Between emphasis and discretion, you must steer a middle course. Out of eight or ten words equally common, it is a matter of some nicety and discrimination, for Catch-22, to pick out the very one, the decisive, and to prefer, when possible, the theatrical cadence. The reason why I object to tabloid style is that there is no selection, no variety in it. Everything, as Sterne wrote in Tristam Shandy, resembles the tall, opaque words taken from the first row of the rubric: words with the lowest number of syllables, or Spanish phrases with merely vernacular terminations. If a fine style depended on a sort of arbitrary pretension, it may be prudent for the sports writer to judge elegance by the measurement of his words, by the quality of his associations, and by his capacity to act like a child who comes back from the field with stones, mosses, and shells to enable his flights of wit. ♦
Most Sincerely and Affectionately Yours
SG.