.
.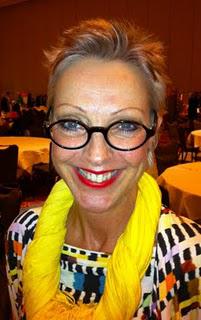 Sue Donnelly in her 'geek' glasses, if you want to sport this look you have to have a funky haircut and creative clothing
I love it when I see a fabulous pair of glasses that make a statement about personality, and because there were so many great frames at the AICI Create Magic conference in Orlando I took lots of photos to share with you and hopefully inspire you to think about your next frames as a personality statement and jewelry for your face.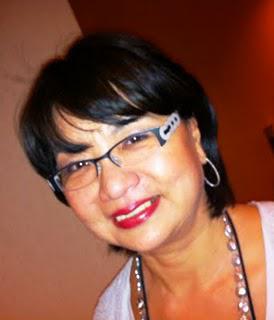 Helena Chenn, check out the temple on these. From the front serious, from the side quirky.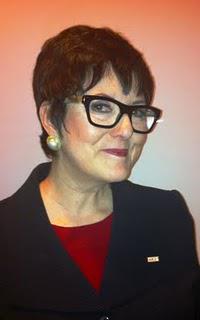 Patsy Cisneros, look how the bold drama of these frames creates a powerful face focus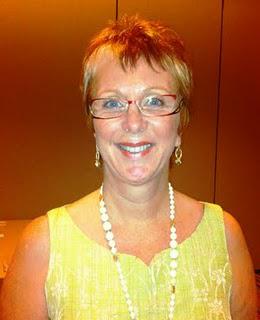 Ann Reinten's frames show that a little creative detail really adds another element to your outfit.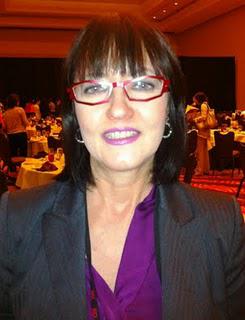 Karen Brunger has a wardrobe of frames which work with different colours and outfits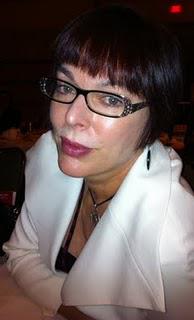 Evelyn Lundstrom's frames have a little drama which goes  well with the drama of her oversized collar.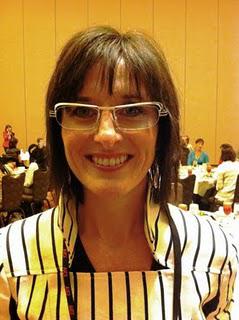 Wendy Buchanan is an optometrist and image consultant and supplies a great range of frames  to her clients in Canada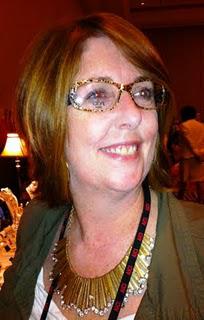 Ketura Persellin is trying on a pair of frames from  Perceptions Eyewear, I love how the leopard  harmonises with her freckling and colouring so well.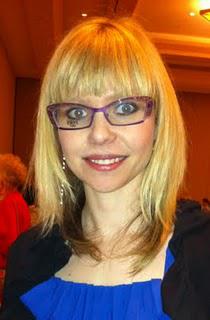 Alice Sydow is trying on a pair of La Font glasses also from Perceptions Eyewear and don't they make her eyes a focal point.
If eyes are the window to your soul, why not frame them in a great pair of glasses. Just remember, if you don't like the frame selection where you have your eyes tested, you can ask for a copy of your prescription and hunt around lots of different optometrists til you find a pair that really make you happy.