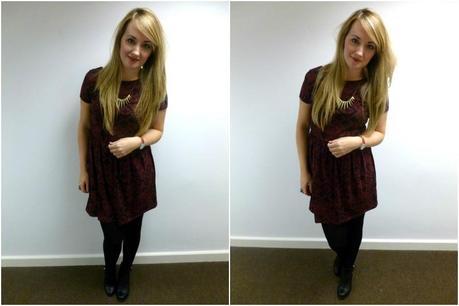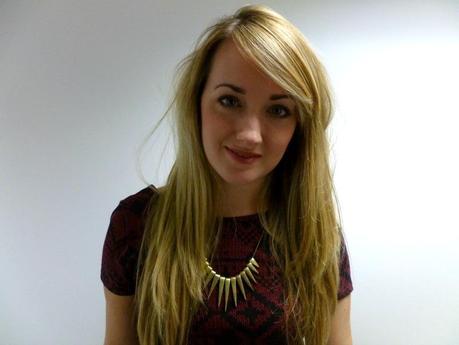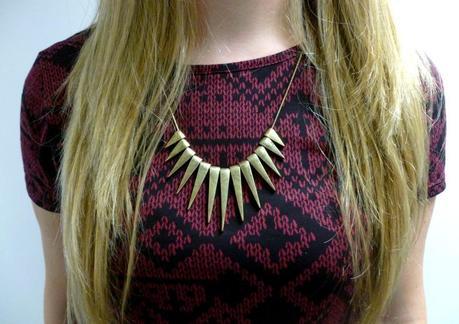 Dress: Topshop
Boots: H&M
Necklace: Nunfish*
Absolutely loving this dress I picked up from Topshop last weekend - a great fit, pattern and only £26! They also do it in green I think, very tempting! It has a sort of open back with a band running over your bra strap - very clever as it completely conceals your bra but with the effect of an open backed dress. I'd definitely wear this for work too, but with a strappy top underneath so I'm not flashing my back. 
Loving this spike necklace from Nunfish, they stock so many great pieces at really reasonable prices. I'm still loving the spiked jewelry trend and this fits the bill perfectly - bronze matte colour, adjustable length and not too big. 
Life update - plodding on through until we break up for half term at the end of this week. It has been such a long term and I am well and truly exhausted. I'm just looking forward to lie ins, catching up first on my marking and secondly life more generally (feeling the need to make great quantities of soup) and get to the gym. How boring!